Posted in: Comics | Tagged: Comics, entertainment, marvel, Milana Vayntrub, tldr, Unbeatable Squirrel Girl
---
The Unbeatable Squirrel Girl Gets The Marvel TL;DR Treatment
The latest Marvel's TL;DR (Too Long; Didn't Read) features the Unbeatable Squirrel Girl by Ryan North and Erica Henderson from 2015. And I'll admit, I'm lost on this character. I know she's been around a while but I never saw the appeal. But she has become incredibly popular and will now be making her live-action debut as part of the New Warriors series played by Milana Viyantrub… you know, the cute girl from the AT&T commercials. She's also appeared in This Is Us and made a few appearances on @Midnight. The 10-episode scripted comedy will be shown on Freeform (used to be ABC Family). But onto the comic and the TL;DR to give us background. Squirrel Girl is Doreen Green, a school girl with a bushy tail, the proportionate strength of a squirrel and the ability to speak to them. The villain in the comic is Ratatoskr, the squirrel messenger god of Norse mythology… yes, that is really from Norse mythology. Those Norsemen drank a lot. Seems Ratatoskr can do mind control and even take over the Avengers… but Squirrel Girl kicks there ass. She winds up teaming up with Odinson, Thor and Loki to defeat Ratatoskr… I still don't get it.
The new episode of TL;DR is written by Noah Sterling and Max Dweck and drawn by Jarrett Williams. It also features Kimlinh Tran as the voice of Squirrel Girl.
---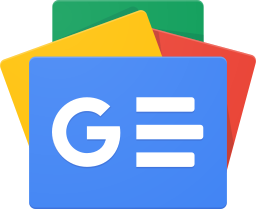 Stay up-to-date and support the site by following Bleeding Cool on Google News today!