Things Are Changing For Batgirl…And I Like It.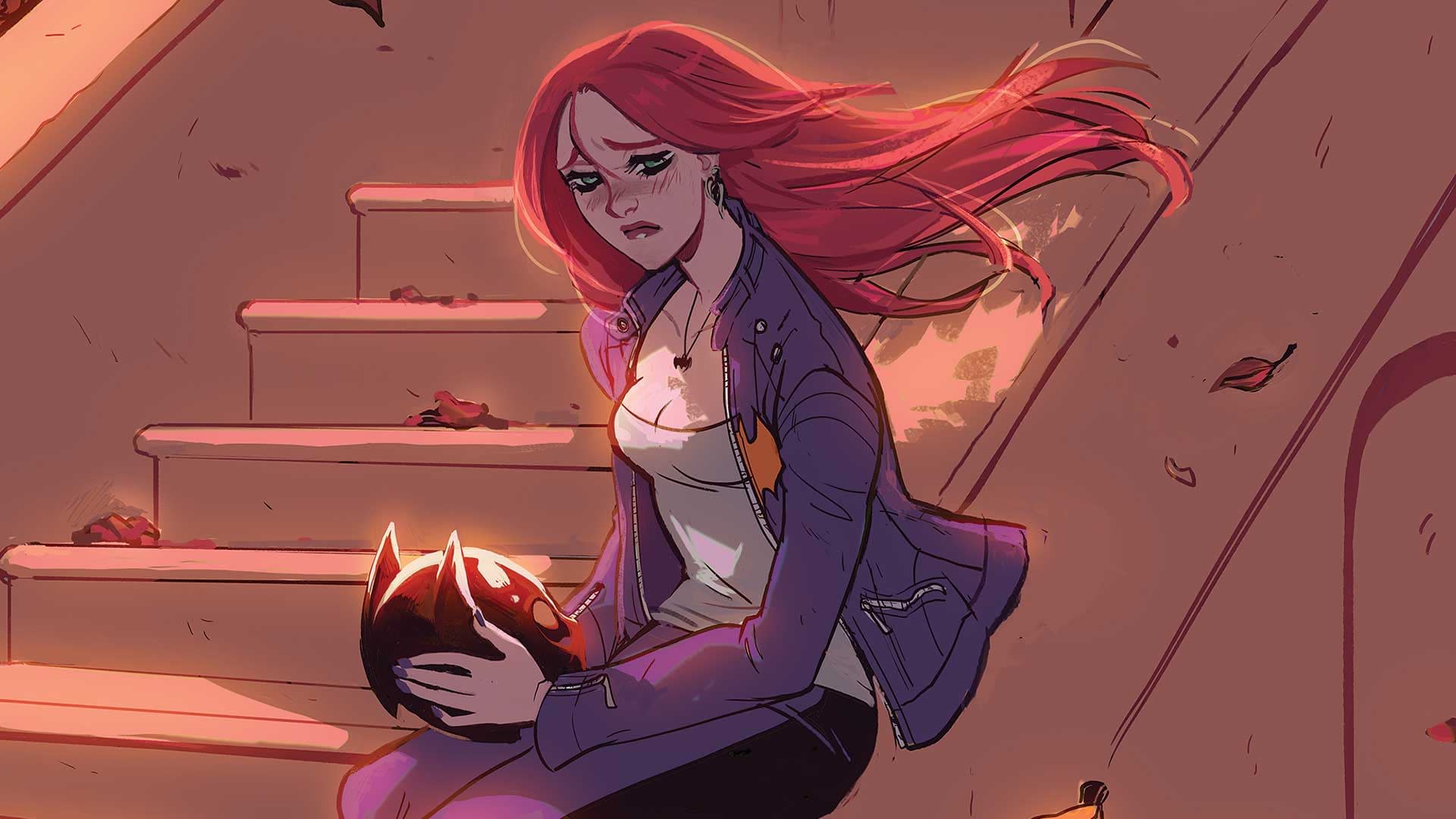 This week brings the release of Batgirl #51 from DC Comics. We've almost reached the end of the road for the creative team that brought us to Burnside. Issue #51 is written by Brenden Fletcher, with guest artists Eleonora Carlini, Minkyu Jung, and Roger Robinson. This issue centers on the crossroads in Barbara Gordon's life, and begins to set up the building blocks for her to leave Burnside. But first she needs a bit of a confident boost from her pal…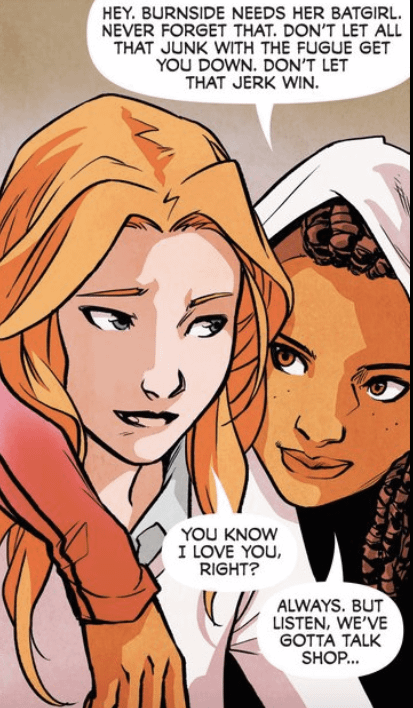 Brenden Fletcher's script and dialogue was so on point, I felt fully immersed in the story. It's action packed, and a lot of loose ends are tied up. As Barbara figures things out, we feel a sense of accomplishment and peace. You'll also be entertained by multiple hardcore fight scenes. Besides that,I want to say that the shift in artwork really amused me throughout the issue. As I flipped through the pages, I began to admire the different art styles and how they somehow flawlessly flowed from one artist to the other. Each with their own unique details, I was once again reminded how much art style impacts my reading experience.
By far the most exciting part of the issue for me was a cameo from Gotham Academy's own Olive. Besides the panels below resonating with me on a personal level because of my alter ego as a library assistant, I was ecstatic to see the two characters together. Without spoiling too much, this sets up what I think will be a fantastic 52nd issue for Batgirl. I absolutely can't wait to get my hands on it. Run, don't walk…head to your local comic book store and pick this issue up right now.