Look left… look right. There appears to be no Secret Empire crossover this week. I think we're done. For real this time. But that doesn't mean the characters in the Marvel Legacy titles have completely forgotten what came before. After all, the clue is in the name, legacy. Deadpool knows in Despicable Deadpool #287 by Gerry Duggan, Scott Koblish and Nick Filardi.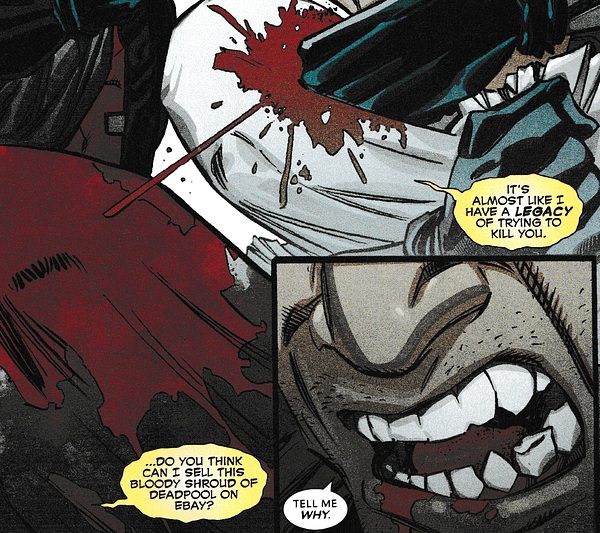 And Gwenpool probably has an idea after her history was rewritten but not everyone is up to speed, in The Unbelievable Gwenpool #21 by Christopher Hastings and Gurihiru.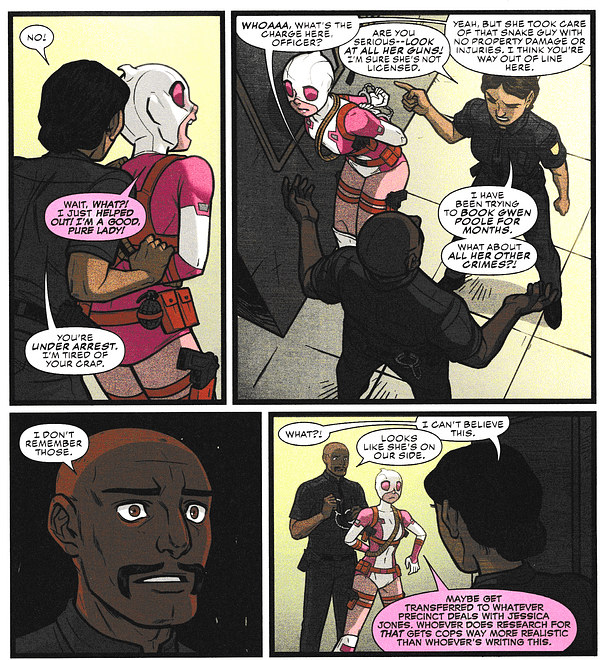 You know, Jessica Jones is being dealt with in a similar way over in Defenders, which managed to escape the new numbering with Defenders #6 by Brian Bendis, David Marquez and Justin Ponsor as the absence of SHIELD and its involvement with Hydra having gone away may give them a loophole.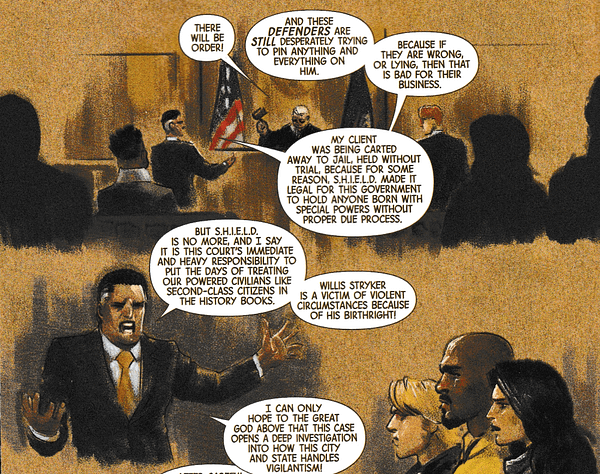 The Beast, guilty at every wrong decision, seems to be getting over his collaboration with Nazis with a pint or two in Molly's, over in Uncanny Avengers #28 by Jim Zub, Sean Izaakse and Tamra Bonvillain.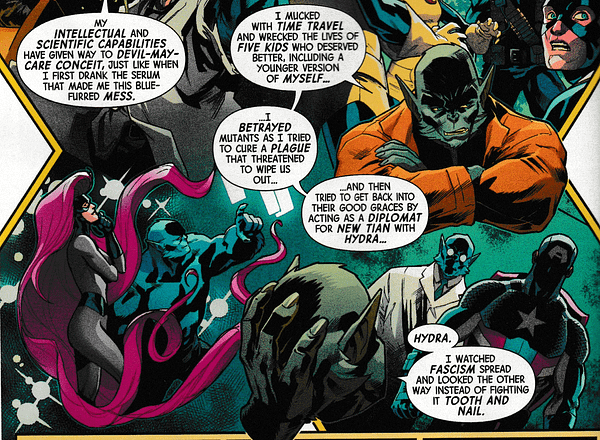 And to rummage through Marvel bins for anything they can use. Gwenpool finds Pate Pot Pete, Uncanny Avengers digs up a new plush-friendly version of the Juggernaut.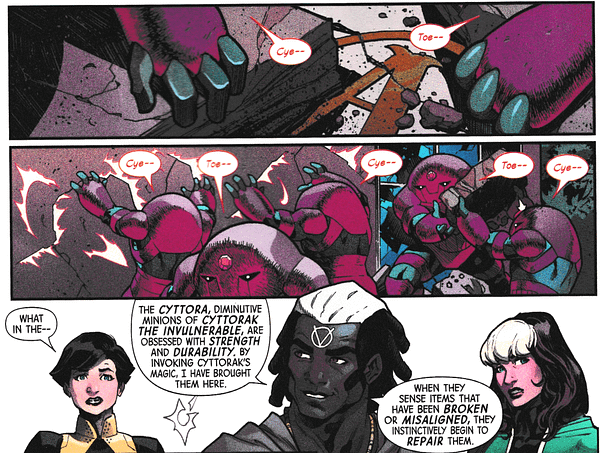 Looks like Marvel has something to rival the Minions there.
The Falcon suffers being tarred with the same brush as Hydra Captain America in Falcon #1 by Rodney Barnes, Joshua Cassara and Rachelle Rosenberg – and probably will be forever, while Steve Rogers will get a town celebrating him, seemingly oblivious to any and all criticism.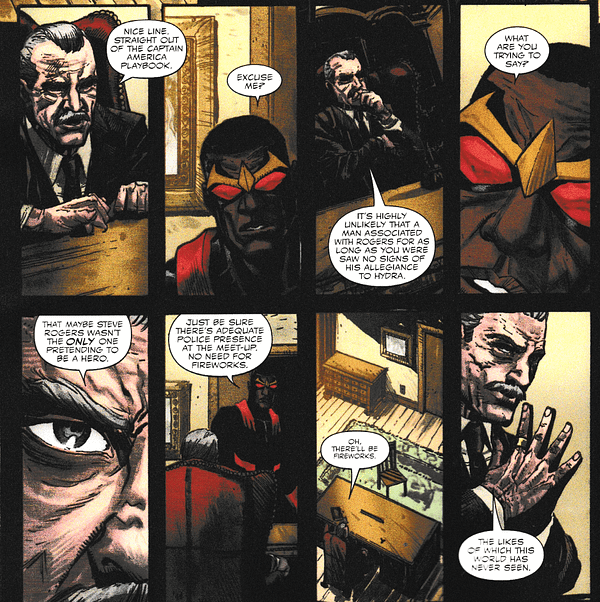 Not that Deadpool gets to use that as an excuse.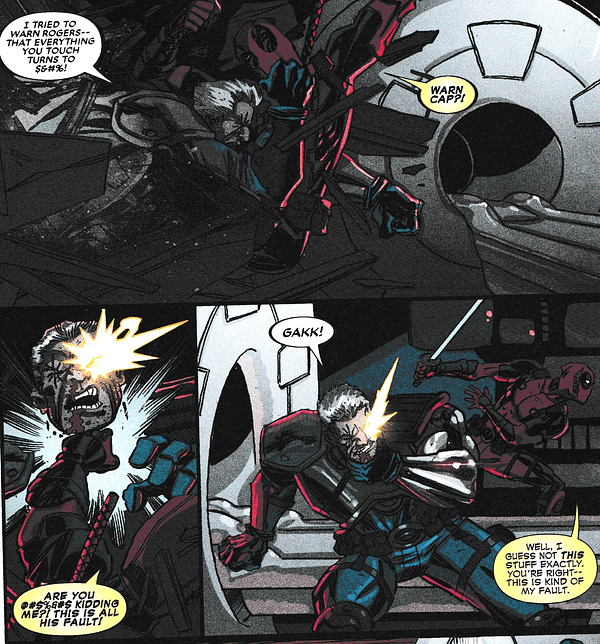 Peter Parker having to deal with his own direct fallout in the streets in Amazing Spider-Man #789 by Dan Slott, Stuart Immonen, Wade Von Grawbadger and Marte Gracia, something the Beast has amazingly avoided despite looking even more distinctive.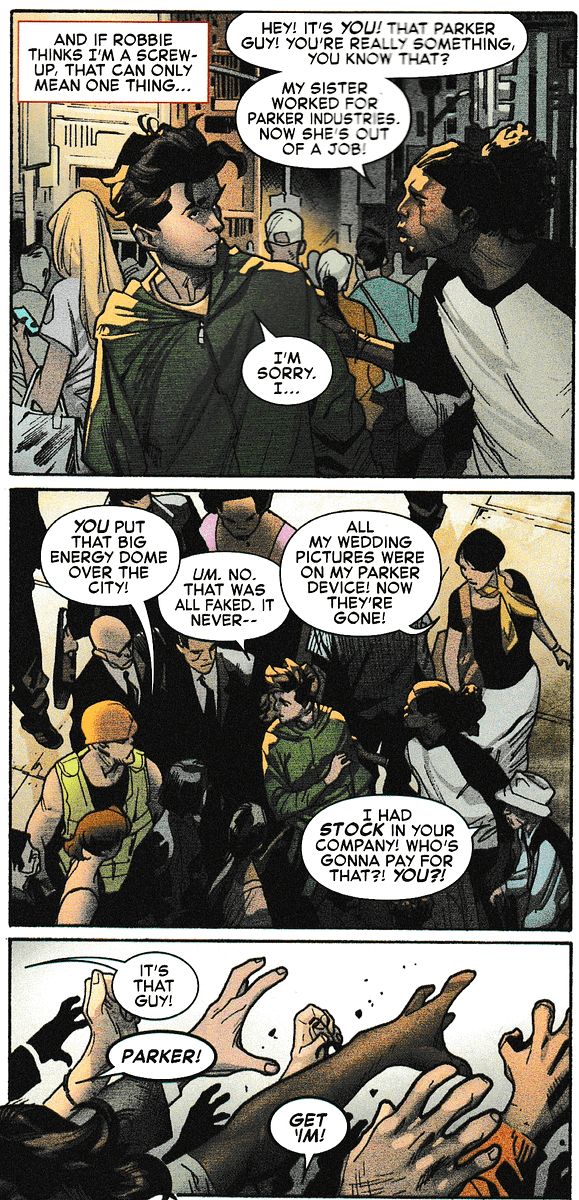 And Mojo reminding the X-Menof other crossovers that people seemed to like more in X-Men: Blue #13 by Cullen Bunn, Jorge Molina and Matt Milla.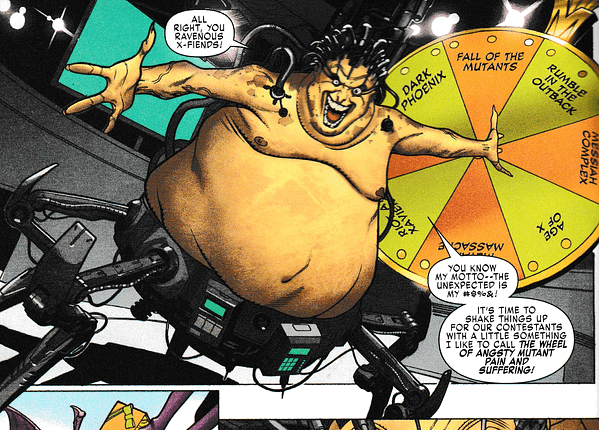 With a little legacy solution to take him down, just like the good old days.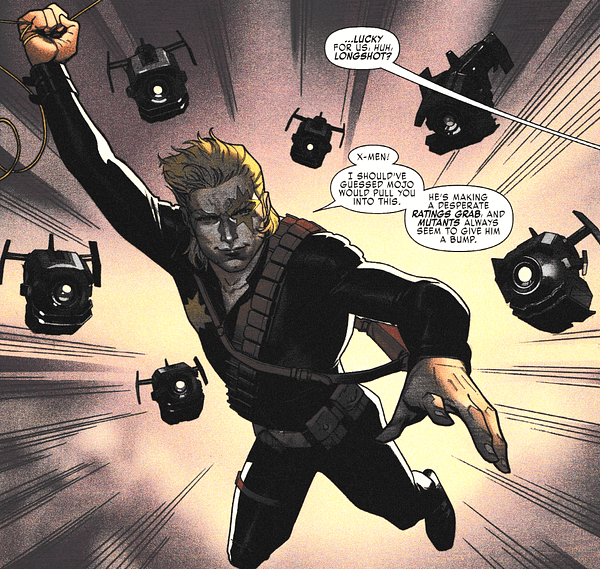 So leave it to All-New Wolverine #25 by Tom Taylor, Juann Cabal and Nolan Woodard who has far more of her own legacy to deal without in-jokes to drag up her own past…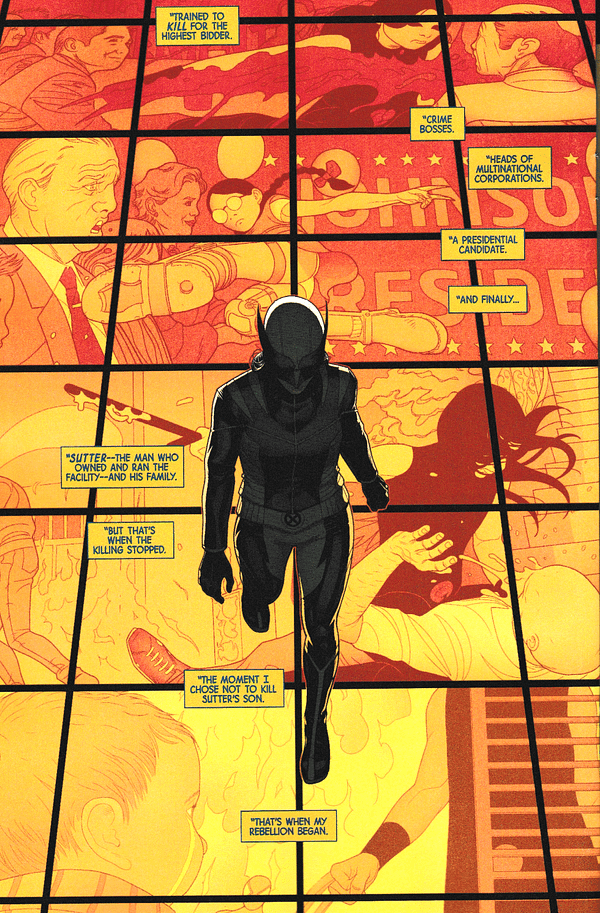 That is quite the legacy for the character… just in time for Logan to come back and take it all away again. Maybe she can get the Gwenpool rewriting trick too?
Enjoyed this article? Share it!