Tom King Talks Heroes in Crisis, Punching Russians at NYCC Spotlight Panel
Hugh Sheridan reporting from NYCC for Bleeding Cool
Batman and Mister Miracle writer Tom King shared his spotlight panel at NYCC 2018 with his frequent collaborator artist Mitch Gerads and moderator Constance Eza.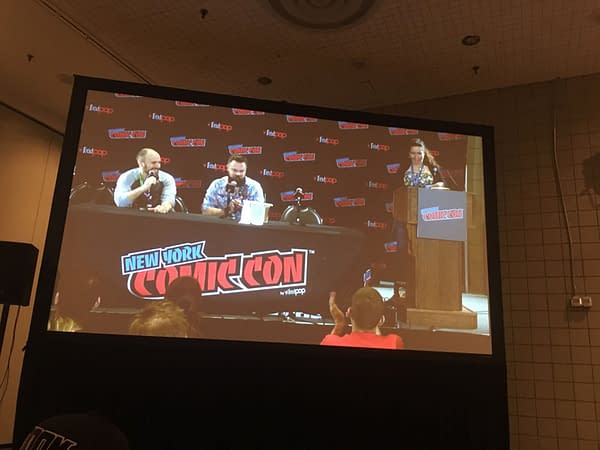 King started the panel asking the crow of they had read Heroes in Crisis? Most audience members replied with a loud cheer, so he then asked "who loved it?" another cheer – "who is mad about it?" another loud noise – who "both loved it and is really mad about it" a less loud cheer came from the crowd "so there is not a complete overlap – I do have a bodyguard with me, I just want you to know" said King.
He also noted that more people are dead in kill zone than have been revealed – the spinoffs will show who these characters are.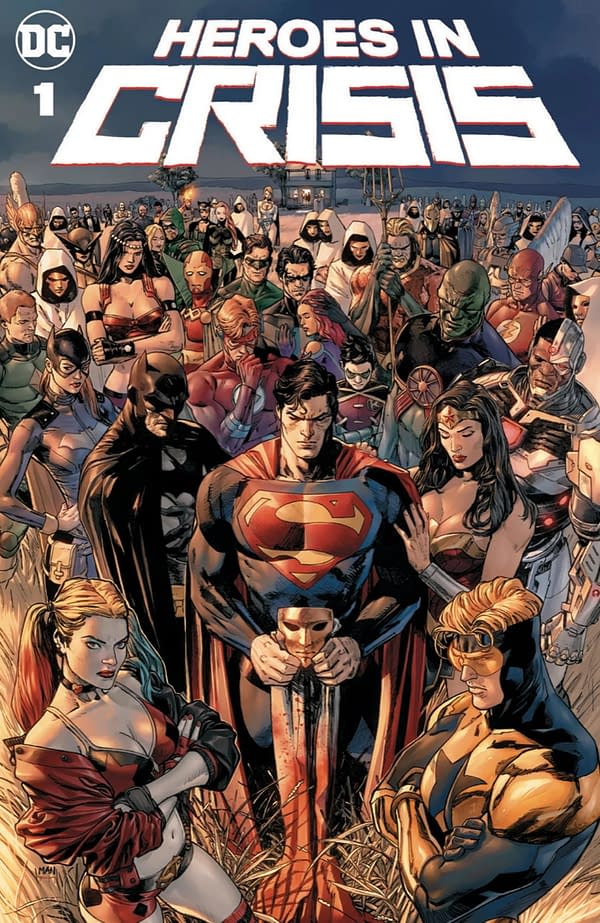 Eza then noted that Mister Miracle had just won best series at The Ringos – and they showed the award itself. King then noted that he had won the Eisner for best writer (Gerads clarified that he actually shared the award with Marjorie Liu). Gerads had won best artist so King was sure they would win best series – 'what else is left but just coloring and lettering? we can't lose!". When they didn't get the award he joked he felt like "my letterer has some explaining to do!"
King was asked about what he has coming up in Batman – he joked "hmm are there any Titans left that I could shoot"? and that he has a 12 issue arc lined up "The Death of Aqualad – where he is slowly falling off a building for 12 issues chanting "I hope there is water at the bottom, I hope there is water at the bottom".
Actually he has an arc coming up featuring KGBeast that will be drawn by Mark Buckingham – the impetus for the story came about because sometimes "I just want to punch Russians – no offense to Russians" the crowd laughed at this statement and King caught himself and made the first mention (of many in this panel) to this illustrious website "Oh great I can't wait for the Bleeding Cool headline: Tom King wants to punch Russians" – thanks for the idea Tom!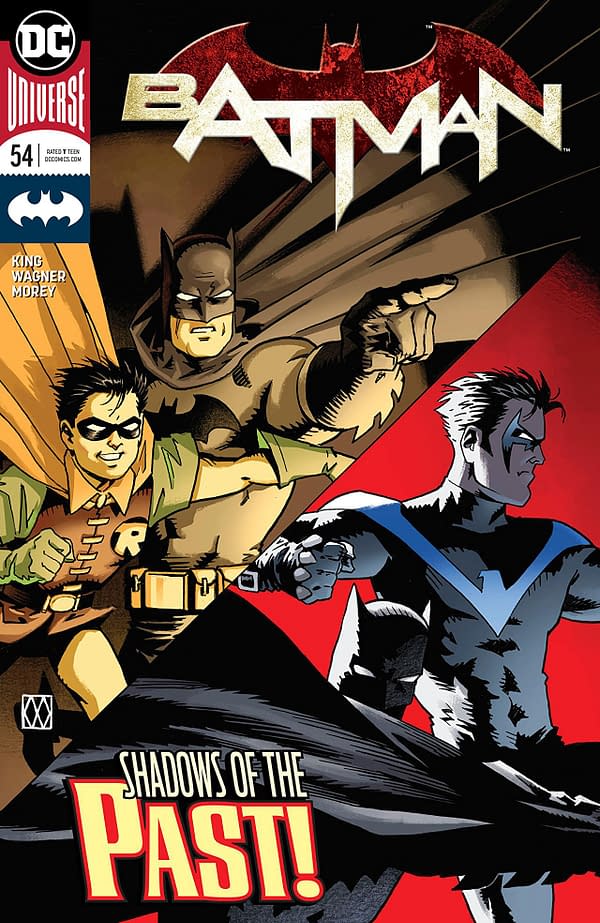 Mitch Gerads then talked about how he is returning to Batman to do an arc and he apologized to the audience – it was his idea to use the villain Professor Pyg "I am sorry now we all have to deal with a Tom King Professor Pyg story – it is truly disgusting"
King was asked "Why do you hate sidekicks?"
"I don't! – Oh wait I just killed 3 of them". He then started talking about his refusal to kill Robin as has been covered in another post on this site. He had decided that killing Robin was too easy and obvious and discussed that with some writer colleagues – including Steve Orlando – who all agreed.
Then when he went to the Batman creative summit the editors asked the creators "who thinks we should kill Tim "Red Robin" Drake" and every writer – except King – but including Orlando put up their hand "I was like "et tu, Steve Orlando?""
So the decision was made – Drake was for the chop and in the bar afterwards King indiscreetly bitched about it to all and sundry. The story made its way back to this site which spoiled the development, which led DC to change their plans and angrily ask the creators "who is responsible for this leak!?" – "I said it was Steve Orlando" joked King as the panel wound up.