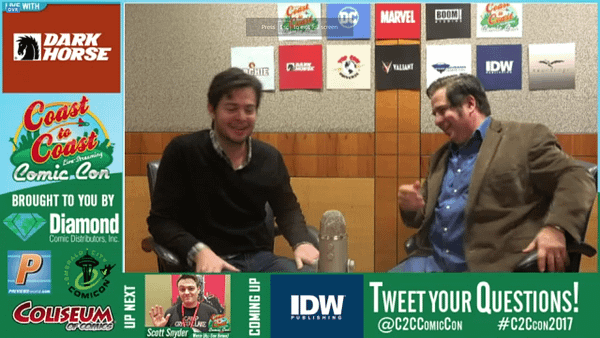 It may be an assumption that an ongoing series of films, TV shows and comics set in a Ancient Norse fantasy world may be restricted in the portrayal of ethnic diversity. As in, everyone's a bit… norse.
That ignores, of course, that a) people get around b) Vikings really get around, c) there's that word "fantasy" d) there are dragons, c'mon.
Well, in a conversation for Coast-To-Coast Comic-Con, writer of the comic book series How To Train Your Dragon, Richard Hamilton talked about how the series will be including "dragon eggs as well as Easter eggs, the characters' past, expanding on minor characters" as well as looking at greater diversity for the cast of characters.
And you can keep up to date with Bleeding Cool's other Coast To Coast Comic Con coverage right here.
Enjoyed this article? Share it!