Posted in: Comics | Tagged: musa kart, turkey
---
Trial Begins For Cartoonist Musa Kart, Jailed For His Comics In Turkish Opposition Crackdown
Last November, journalists from Turkey's opposition newspaper, also its oldest newspaper, Cumhuriyet, were arrested as part of a political crackdown by the Turkish government responding to a failed coup that almost ousted President Recep Tayyip Erdogan from power the prior July. In the wake of the coup, almost 50,000 government employees were suspended and dozens of news organizations ordered to shut down. Accused of helping a terrorist organization by targeting the government with journalism, or, as the Turkish government refers to it, "asymmetrical war tactics," the Cumhuriyet journalists face sentences ranging as high as 43 years in prison.
Cartoonist Musa Kart, whose "crimes" consist of creating political cartoons criticizing and making fun of Edrogan and his tactics, and sixteen other journalists and executives from the paper went before a judge today in Turkey's 27th Heavy Penal Court in Istanbul, according to a report from Hurriyet Daily News, 267 days after his initial arrest. 10 of Kart's colleagues have been imprisoned with him for nearly a year, while two are currently fugitives and the rest remain free, but still facing trial, according to the report. Kart has been arrested, and acquitted, before for criticizing President Edrogan with his comics, but the failed coup offered Edrogan an opportunity to consolidate power, and the results may not be the same this time. In court, Cumhuriyet CEO Akın Atalay called the affair "a complete legal murder" designed to silence the paper. Potential sentences for the journalists vary in length, with Kart and several of his colleagues, including Bülent Utku, Hakan Karasinir, Mustafa Kemal Güngör, and Hikmet Aslan Çetinkaya reportedly facing up to 29 years. Atalay, Mehmet Orhan Erinç, and Önder Çelik face up to 43 years, while the others charged face up to 15 years.
The Cartoonist Rights Network International, which has been diligently reminding people around the world that Musa Kart and his colleagues face several decades in prison, reports that the Human Rights commission has declared the imprisonments "arbitrary," ruling, "taking into account all the circumstances of the case, the appropriate remedy would be to release [the afore mentioned] immediately and accord them an enforceable right to compensation and other reparations, in accordance with international law." What influence, if any, the ruling could have on the Turkish court is unknown. CRNI's section about cartoonists in danger on their website contains dozens of articles about Kart, whose plight has flown largely under the radar in the North American comics press and community.
Earlier this year, Amnesty International set up a web page where people could message the Turkish deputy prime minister and member of Edrogan's cabinet, Bekir Bozdağ, urging him to release the imprisoned journalists. The organization names Turkey as the largest jailer of journalists in the world.
---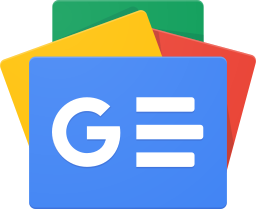 Stay up-to-date and support the site by following Bleeding Cool on Google News today!