Posted in: Comics | Tagged: Comics, dc, dc comics, dccomicsrebirth, dr manhattan, entertainment, geoff johns, rebirth, Watchmen
---
Warning! DC Universe: Rebirth #1 Spoilers Leak On Reddit. And You Won't Believe DC Comics Has Gone There…
There are spoilers here for DC Universe: Rebirth #1, the last DC comic written by Geoff Johns for some time, the one that DC execs warned you that you shouldn't let anyone spoil before you read it yourself. So it's time to go off-line. And certainly read no further.
Because, yes, these spoilers are so extreme, with major newsworthy repercussions, we will be mentioning them below. When I first read them, frankly I didn't believe they were true. But I have checked in with other sources who have confirmed them and given further details.
DC Comics released copies to certain news sites this week who were embargoed not to run information. But they have leaked out. But because Bleeding Cool was not one of those chosen sites, we are not embargoed from running the information below. And then those other sites will be allowed to run these details… because Bleeding Cool has run them.
I'm told that's how it works. So, you know, get off the internet. Okay, here we go. Reddit user SuperAe16 posted to r/comicbooks the above shot, with cover and one line from the comic revealed before going in deep.
Wally West is back. There are three Jokers. The Original JSA is back. Watchman are now part of the DCU and are responsible for the loss of time??? The last part is a mind f-ck.
And then posting more pages.
Well, we had theorised the first, had no idea about the second and had heard about the third...
…but had no idea at all about the fourth one and it fair blew the mind. So I asked around and was told that, yes, they are genuine and that the comic states that Doctor Manhattan was directly responsible for the creation of the New 52.
Well, at the end of Watchmen, he did say he was going to go off and make some human life of his own, didn't he?
And in Before Watchmen: Doctor Manhattan, we saw him make a start.
Say, could Before Watchmen: Doctor Manhattan #4 be the real origin of DC Rebirth? Is it his hand on the cover of DC Universe? Is it really being released at midnight, the time the Watchmen clock was counting down to? Has DC Comics really gone there? I'll be reading at midnight on Tuesday to find out… but I think the controversy over this decision is going to explode again.
Watchmen was published by DC Comics as a creator-owned project by Alan Moore and Dave Gibbons. In a time when trade paperbacks in continuous print didn't exist. Watchmen was the first. And a clause in the contract that maintained DC Comics in control of the ownership rights unless the comic went out of print, saw DC Comics choose to keep Watchmen in print in perpetuity, eventually making a movie. DC Comics declined to negotiate with Alan Moore over those rights and Moore chose not to work for DC Comics again – until they purchased the publisher who was publishing his comics, Wildstorm. He then left Wildstorm over similar circumstances.
As the prequel project Before Watchmen was being set up, it was understood that Alan Moore was approached to agree to DC Comics returning the rights to the Watchmen rights, while keeping their ability to create sequels and spinoffs. Moore states he declined. Dave Gibbons did agree to the prequels being published, wishing the creators well, but was later dismissive of the project.
UPDATE: Oh look, 15 copies of Before Watchmen: Dr Manhattam #4 have just sold on eBay in the last couple of hours…
---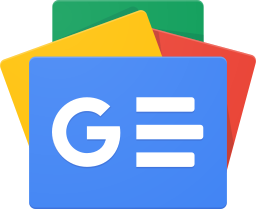 Stay up-to-date and support the site by following Bleeding Cool on Google News today!