Warren Ellis and Bryan Hitch's The Batman's Grave To Be Collected, Done-In-One Hardcover
Warren Ellis, Bryan Hitch and Kevin Nowlan are halfway through their series The Batman's Grave, and are going to take a planned month's publishing break to get caught up. But that break won't be reflected in the collection. Because, it appears, rather that twp 6-issue series, DC Comics will be going for the full twelve-issue collected hardcover.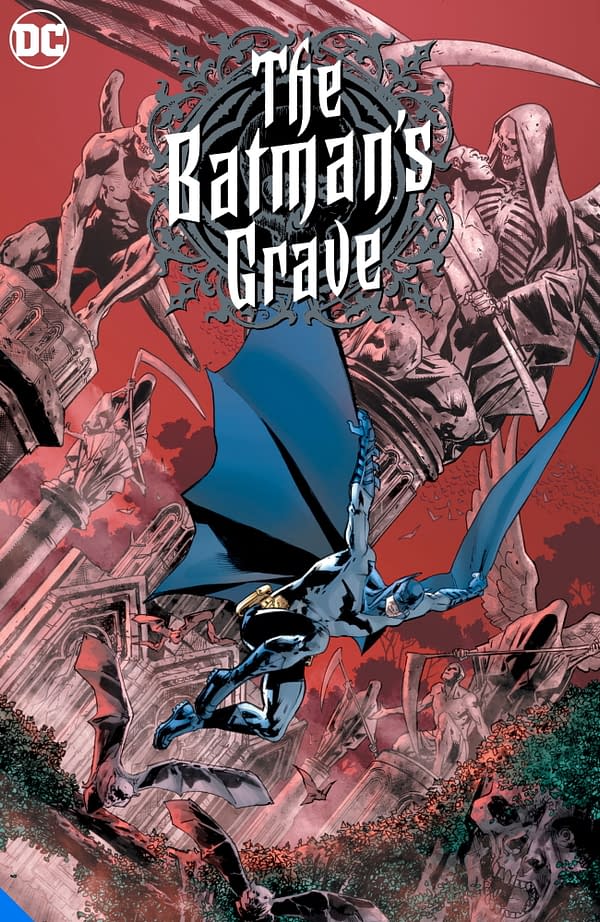 The Batman's Grave: The Complete Collection written by Warren Ellis illustrated by Bryan Hitch – November 24th 2020
The World's Greatest Detective must try to inhabit the mind of a murder victim to solve a case–without filling the empty grave next to those of his parents. Can Batman imagine the life of a corpse with a half-eaten face without dying himself? A man was murdered, and the Batman is in his head–and he knows how it happened. All he has to do now is survive his own deduction. Warren Ellis and Bryan Hitch, one of the most legendary creative partnerships of the modern age, reunite in this tale about life, death and the questions most are too afraid to ask. Collects The Batman's Grave #1-12.
THere are a few other DC collections of note…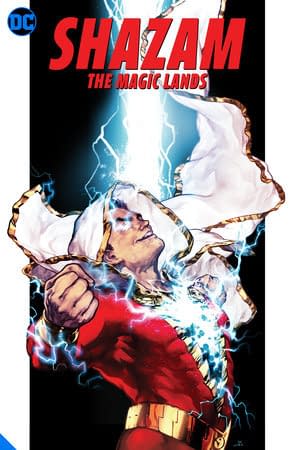 Shazam: The Seven Magic Lands HC by Geoff Johns and Dale Eaglesham – October 6th 2020
Legendary comics writer Geoff Johns continues his modern reimagining of Shazam following the hit 2019 Warner Bros. movie starring Zachary Levi. In these stories, after a stop at the mysterious subway location of the Rock of Eternity, source of his mighty powers, Shazam and his foster siblings take a trip to a series of magical lands including the Funlands and the Wozenderlands. But these dreamlike fantasy worlds hide a nightmarish reality, as the young heroes must face the tyrannical King Kid and try to avoid being fed to hungry tigers. Collects Shazam! #1-12.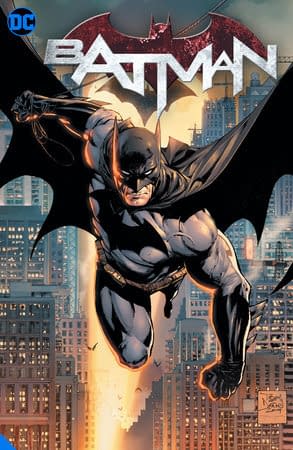 Batman Vol. 1: Their Dark Designs by James Tynion IV and Tony Daniel – Oct 13, 2020
Beginning a whole new chapter in the life of the Dark Knight, the epic art team of Tony S. Daniel and Danny Miki are joined by new series writer James Tynion IV! It's a new day in Gotham City, but not the same old Batman. With Bane vanquished and one of his longtime allies gone, Batman has to start picking up the pieces and stepping up his game. Batman has a new plan for Gotham City, but he's not the only one. Deathstroke has returned as well, under a mysterious new contract that could change everything.
Harley Quinn & the Birds of Prey: The Hunt for Harley HC – by Jimmy Palmiotti, Amanda Conner, October 13th
Harley Quinn has been transformed, and she wants the world to know! She's ready to shake things up once more — and this time, the gloves are off! Harley Quinn has avoided Gotham City ever since she broke up with The Joker — she found a home, and a kind of family, in Coney Island. But when she gets an offer she can't refuse, she has no choice but to slip back into the city as quietly and quickly as she can, before anyone — especially her ex — learns she's been there. But for Harley, "as quietly as she can" is plenty loud…and before she can say "Holee bounty hunters, Batman," The Joker's sicced every super-villain in the city on her pretty ombré head! And she only has one hope — it's the only team tough enough (or crazy enough) to come to her defense — The Birds of Prey! Collects Harley Quinn & the Birds of Prey #1-4.