Warren Ellis Talks James Bond, How His Series Will Differ From The Movies And What Vargr Means
This November, fan favorite writer Warren Ellis takes on one of the most popular British Icons, James Bond. Ellis talked with Byron Brewer about taking on the adventures of 007 and his license to kill. Cover art by Stephen Mooney, Jason Masters (who also does the interior art) and Francesco Francavilla. BYRON BREWER: Describe your idea of the James Bond character, the fellow we will be meeting in Dynamite's new comic series. Who is he to you, the writer?
WARREN ELLIS: The blunt instrument of British foreign policy. That's the key to Bond. A walking weapon and a psychologist's nightmare, living high on casino winnings and existing as the walking wounded, a mass of scars and losses, operating as the gun of a diminished and prideful country. No belief in much of what he does, as a gun doesn't have politics or faith – until it becomes personal. He can be told something is unjust, and go through the motions. He can find something personally offensive and act instantly. Reluctant until something pierces his thick, callous hide and the castle walls around his emotional core.
BB: Will you be adapting previous material by Ian Fleming or others for this first Bond book or will these be original stories?
WE: No. This is an original work, produced under the watchful eye of the Ian Fleming estate.
BB: You, I believe, are working from the novels. What novel is your favorite and why? Which stands above the rest?
WE: Objectively, MOONRAKER or THUNDERBALL or FROM RUSSIA WITH LOVE are probably the best books. But I have a great fondness for DR. NO and YOU ONLY LIVE TWICE is possibly my favorite because it shows Bond at his most lost and broken. BB: Most fans are familiar with Bond from the films, but that version is legion. But will his familiar cinematic trappings (some from the novels themselves) – the gadgets and Q, the Walther PPK and Aston Martin, a martini "shaken, not stirred" – be a part of your book?
WE: Not all of those things. Because, as you say, not all of them are from the novels, and this is very specifically Ian Fleming's Bond. And Ian Fleming's Bond does not drink the Vesper after CASINO ROYALE – he's actually a bourbon man. The gadgets are not strongly present in Bond's toolkit beyond the general utilities of spycraft. The Bond of the books is mostly often a counterspy, relying on his wits – one commentator noted that part of the appeal of the books is that he is one man with soft shoes and a small gun. The updated Walther is there, of course, as is Major Boothroyd, a character based on the real Geoffrey Boothroyd, a man so eccentric that I just had to use him.
BB: Can you tell us about the first arc of your book, VARGR, and what that name entails?
WE: VARGR is an Old Norse word meaning variously wolf, evildoer or destroyer. The story begins with Bond avenging the death of 006, and then having to take over that agent's workload, which involves a trip to Europe to dispose of a small, nimble drug-production operation that is moving tainted narcotics into Britain. This involves speaking with a CIA informant, a medical technology mogul called Slaven Kurjak. And that's where it all goes wrong for Bond. BB: You once said, if memory serves, that James Bond is one of the only existing characters you would be interested in taking on. What makes the spy so appealing?
WE: He's one of those British icons, and that alone made the job very hard to refuse. It's a little like Doctor Who – a world-famous character, deeply embedded in British culture and speaking to a certain kind of British attitude. Not the misogyny and racism, I hasten to say. There's an old saying: "The sun will never set on the British Empire, because God doesn't trust the bastards in the dark." That speaks to a certain sense of us: we may not be a world power, we may not command continents and air strikes and invasions, but we like to think that nobody is better at sneaking into your room in the middle of the night and stabbing you in the heart. A British fantasy of quiet, ruthless competence.
BB: Lastly, will your run on Bond feature any of his famed supporting cast, and might you be planning to introduce new ones?
WE: You can't do Bond without M, Moneypenny and Bill Tanner. And Major Boothroyd. I haven't decided on the second volume yet, but I'd like to work the Felix Leiter of the novels in there.
---
---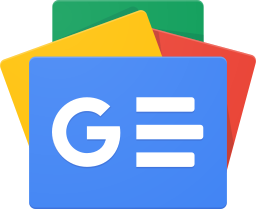 Stay up-to-date and support the site by following Bleeding Cool on Google News today!