We've seen the graves of Martha and Thomas Wayne in the Batman comic books, TV shows and movies before. Buried at the local Gotham Cemetery. often with Bruce Wayne brooding over them.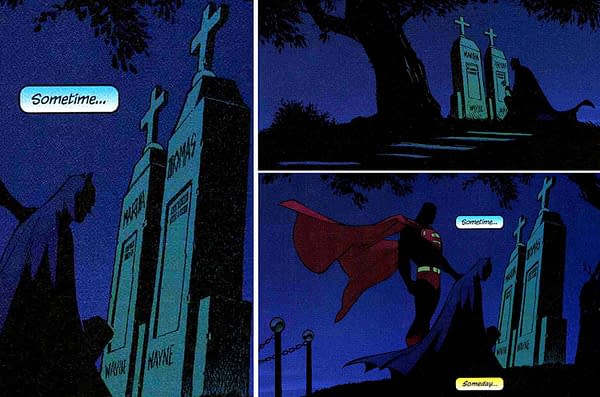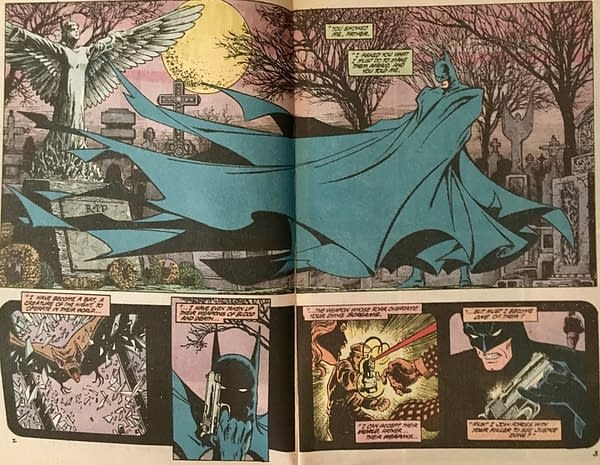 They have also at various points been transformed into the Wayne Mausoleum at the cemetery. Something a little grander, more Egyptian.
The graves have also been portrayed as on the grounds of the Wayne Manor, or at least having the cemetery be next door.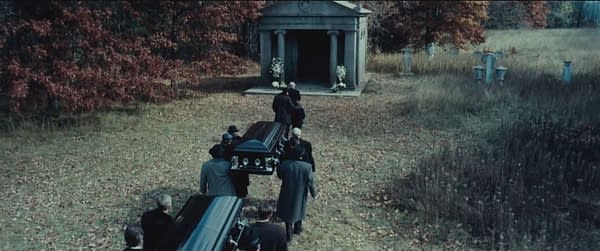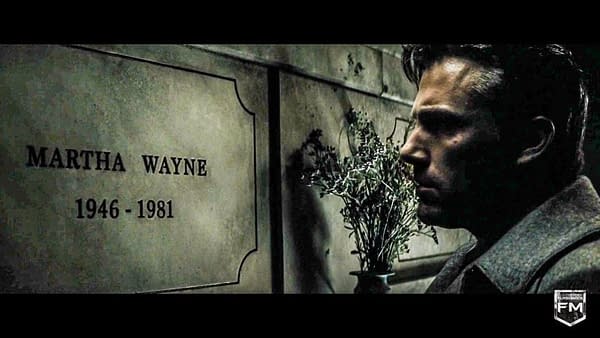 In today's Batman's Grave #1 by Warren Ellis and Bryan Hitch, they are out of the mausoleum, out of Gotham Cemetery and on the grounds of Wayne Manor. And here is now a third gravestone, waiting its occupant.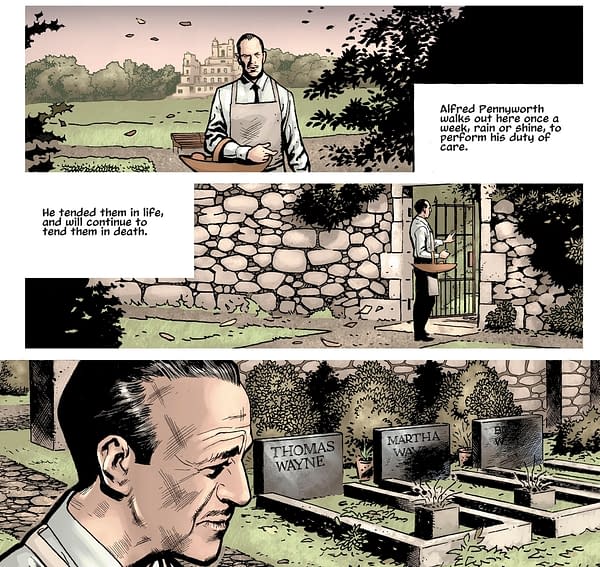 In sight of the Manor, within the grounds, but no mausoleum. NO big gravestones, no large crosses, just simple graves as previously prepared by their occupants.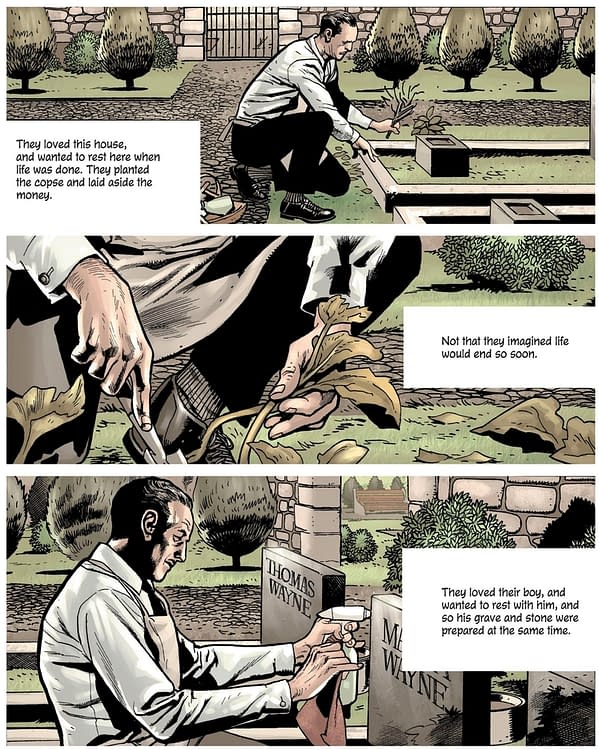 We've seen that before as well. With a crying Alfred…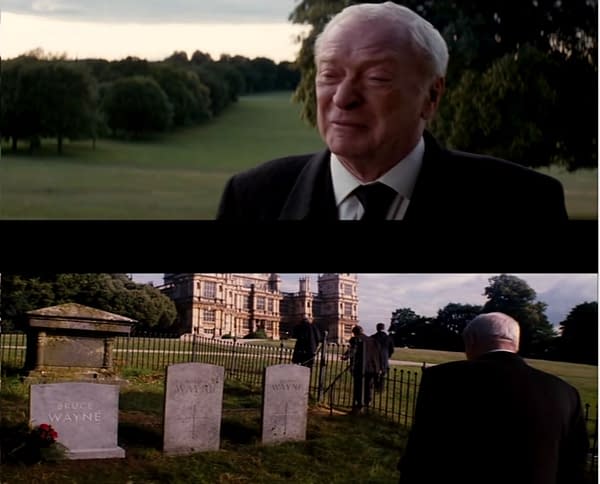 And far from the more ornate graves of Bruce Wayne's futures…
And buried on the grounds of Arkham Asylum…
Enjoyed this article? Share it!