Posted in: Comics, DC Comics | Tagged: aquaman, dawn of dc, dc comics
---
What Future For Aquaman Comics In The Dawn Of DC?
With the Aquaman 2 movie coming up, there must be room for an Aquaman comic among DC's publishing line for 2023, presumably...
---
These are the heroes who have targets on their heads from Amanda Waller at the end of the DC Primer freebie a couple of week ago. This is basically the entire Dawn Of DCU line-up, with titles for every character here – aside from two. The Aquamen. With the Aquaman 2 movie coming up, there must be room for an Aquaman title among the publishing line, presumably… but what tea leaves can we divine from?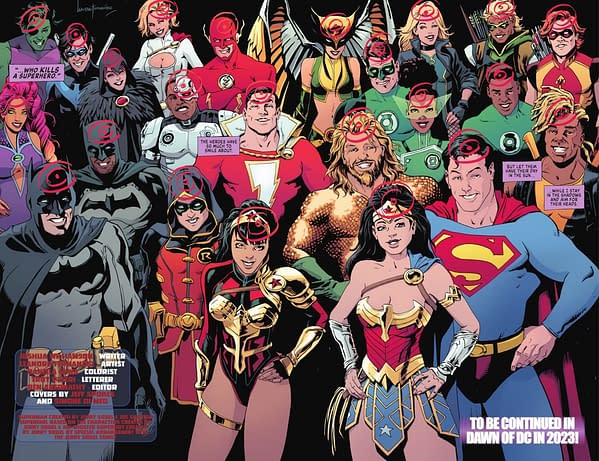 About Tempest's appearance in Titans #1, replying to the Aquaverse account, one fan Jim Costello tweeted "Was it me or was Garth a bit of dick to Nightwing and Donna? I would be upset too if my home (the ocean) was being polluted and dying. Garth reminds us that our oceans need heroes too. That and eye candy. Mostly that…. I agree with you about the purple eyes, they looked blue but, I'm a fan of Tom Taylor's writing. If my childhood friend went from being nice to snarky, something's up. Like me, Donna called it out. Have a feeling we'll see who Garth is working with and what's with the attitude."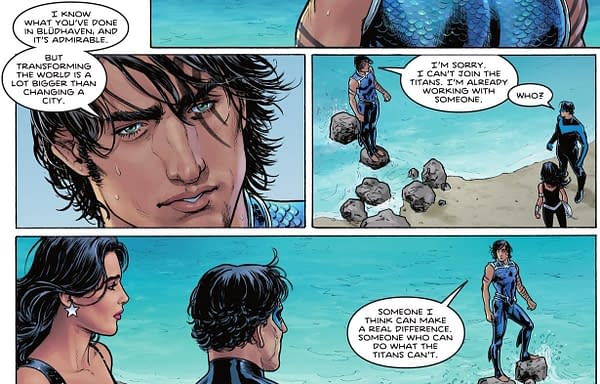 Titans writer Tom Taylor replied, saying "Wait for the story to roll out."… but that tweet was then deleted. Aquaman 2 is out in December 2023. There will have to be an Aquaman comic book out before then, or someone will get fired. Might Tempest's story take place in that title? Will Tom Taylor be writing Aquaman as well? I'm told we won't get a new Aquaman launching in September… are they really going to make Aquafans wait until the end of the year?
After all, surely Amanda Waller will want to try and kill an Aquaman in their own comic books, right? It will be a shame is she decides to Kamala Khan them somewhere else. Hmm, I wonder if that phrase will catch on?
---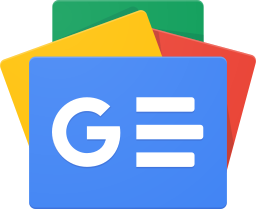 Stay up-to-date and support the site by following Bleeding Cool on Google News today!