Why Si Spurrier's Crossed +100 Is Like Neil Gaiman's Miracleman
Alan Moore and Gabriel Andrade finished their first arc of Crossed +100, the Crossed story set a hundred years in the future. And, in this changed world with a language as unfamiliar to us, as we would sound to those in Elizabethan England, with a Crossed or "churchfaced" population having died out, or self selected so as not to be as much of a threat as before, implanted a very different type of Crossed, an infected humanity who commit the cruellest actions they are capable of, who found a way to temper their acts of unspeakable violence and to something that came very hard to them, learn the value of delayed gratification. And delayed for a hundred years…
For all that it presented an unfamiliar future, looking back, there was a very traditional set up, reveal, and denouement that hid itself in plain sight, gave you all the clues so that you could see them in hindsight and landed a killer blow. I re-read the six issues again last night, surprising myself at what I missed, and gained an even greater respect for the series.
And now, just as Marvel are set to reprint the Gaiman/Buckingham Miracleman issues that followed the Moore/Leach/Davis/Austen/Veitch/Totleben story, so Si Spurrier and Fernando Heinz are set to follow a similar path. Following a story that seems complete in and of itself, doing it in a not dissimilar way.
With Miracleman, Gaiman was well known to Moore and approved/recommended his hiring, and so it is with Spurrier on Crossed +100. Gaiman and Buckingham chose not to reinvent what ad come but to commit to the world and characters and explore them further. And so does Spurrier, hitting the ground running as the surviving characters from Crossed +100 continue their story, knowing the terrible things that they know, and having their worldview changed. Which brings them into conflict with those who don't quite get it… The language patterns are bang on, Future's use of her discovered science fiction stories as a crutch and a titling convention, and dreams that act as a portent. Not supernatural, but a way for her brain to interpret what has happened and suggest the very real problems ahead in rather opaque fashions.
While Heinz has a more cartoony look for characters, applied to objects, nature, buildings and technology, I'm reminded of a cross between Michael Zulli and Greg Capullo in the Spawn area. It's bloody impressive. Because despite all of this seriousness, the comic is touched with an element of the silly, which makes this comic stand out from what was before. From people pretending to be churchfaced for survival training… …to the fashion habits of the New Crossed. This book gives us a further explanation of them, a further explanation of the surviving humans and the very real difficulty of communicating about one to the other.
Oh and, of course, it is as sick as all hell. It is Crossed after all. The comic, created by Garth Ennis and Jacen Burrows, has been accused of misogyny a number of times, often down to the very cruel sexualised violence that is commonplace. I've always seen it is far more misandrist, what sexism there is as equal opportunity. But, just as with Miracleman, this first story gave us a story which the first issue of the new arc emphasised. In this case, the world being reborn by women. If they truly can…
Crossed +100 #7 by Simon Spurrier and Fernando Heinz is published this Wednesday by Avatar Press. Avatar Press is the owner and publisher of Bleeding Cool.
---
---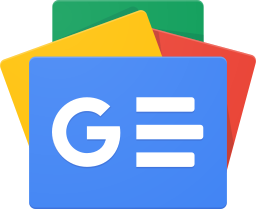 Stay up-to-date and support the site by following Bleeding Cool on Google News today!