Last year, Urban Comics, a DC Comics licensor in France, published a hardcover gallery of Lee Bermejo's work for DC Comics. It included finished art, sketches, work in progress alongside extensive interviews with Lee Bermejo and his colleagues, including writers, colourists, publishers and friends, telling the stories behind the scenes of his work on Batman Damned, Joker, Before Watchmen: Rorschach, Luthor, Batman: Noel, Batman/Deathblow and Wednesday Comics.
It has been translated into a number of languages – but not yet in English, the language in which the interviews took place. DC Comics executives are in town today for tonight's Birds Of Prey (and the Fantabulous Emancipation of One Harley Quinn) premiere on London's South Bank. I may just pop by and see how they are doing… and sugest that they consider getting this book into English at some point.
Or, you know, let some other publishers have it. Any offers? Titan?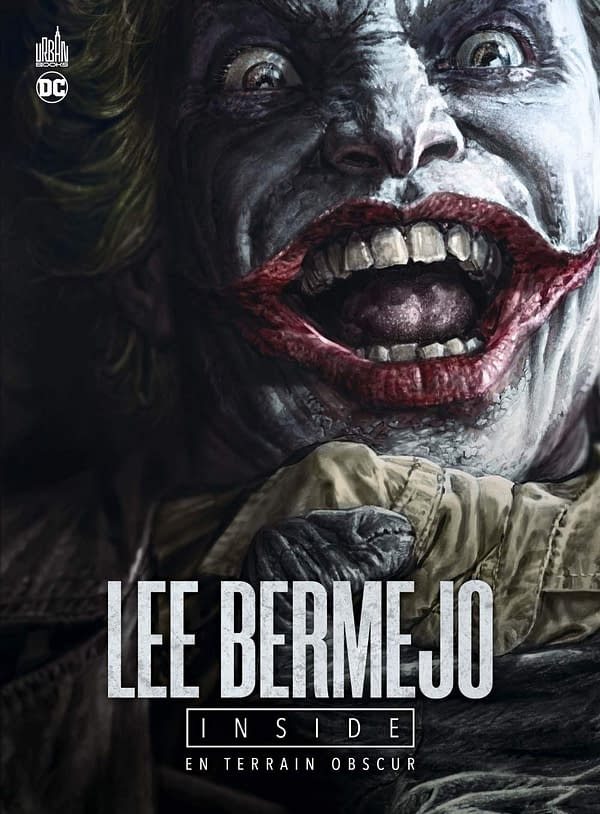 Lee Bermejo: Inside: En Terrain Obscur can be bought, in French, right here.
Inspiré par le cinéma et les illustrateurs américains, nourri de musique et de bande dessinée européenne, Lee Bermejo nous invite dans son univers aux influences multiples. Sombre, intense et réaliste, son approche à nulle autre pareille lui a permis de se forger une identité visuelle et narrative unique, qu'il met à profit aussi bien sur des personnages mainstream que sur ses propres créations. Aujourd'hui devenu l'un des artistes les plus populaires de la scène internationale, Lee Bermejo se dévoile dans ce beau-livre au contenu inédit.
You can see the size and scope of this 300-plus page hardcover in the very enthusiastic French YouTube videos below.
Enjoyed this article? Share it!