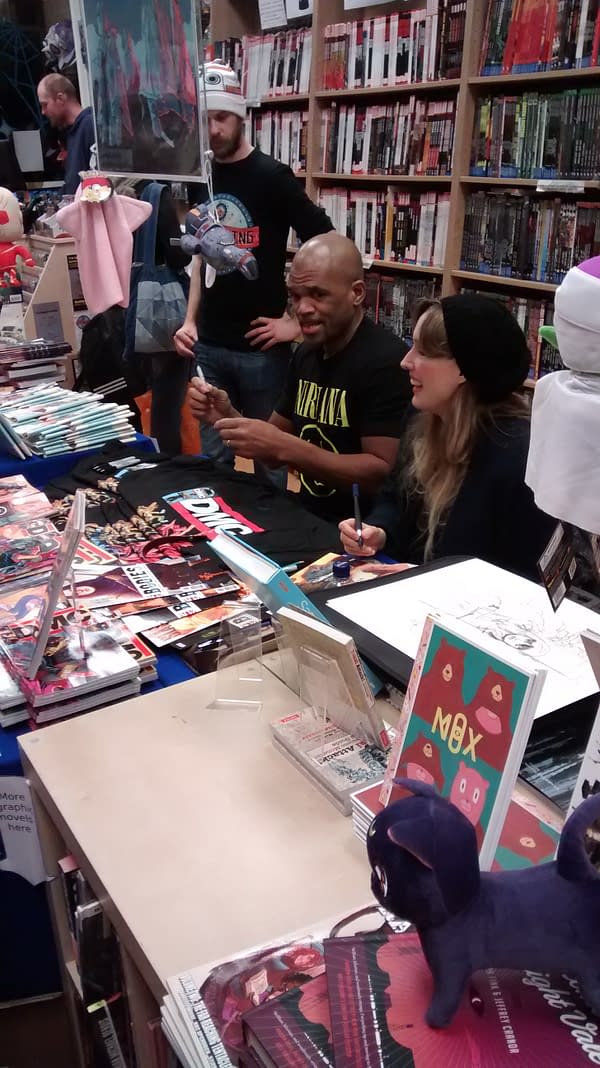 Tonight at the Travelling Man signing with Darryl McDaniels of Run DMC and Tula Lotay in Leeds we learned about possible changes to the future of the Thought Bubble Festival. Because Tula is also Lisa Wood, director of Thought Bubble.
Held every November in Leeds, Thought Bubble has become the coolest, most happening comics place in the country by far. And the one that quite a bevy of American creators seem determined to head to each year. It's filled a very large UKCAC gap in Britain.
But next year, there may have to be changes, down a number of factors, but mostly money. Thought Bubble is a non-profit event, staffed by volunteers and increasing costs are an issue.
One solution currently favoured seems to move the show from November to September, though Lisa was keen to insist that this was still up in the air.
Some may welcome such a change, some less so, but I know one person with whom it would be very popular…
Enjoyed this article? Share it!