Posted in: Comics, Comics History | Tagged: Alfonso Wong, chinese comics, hong kong, Old Master Q, Wu Zhang Xing
---
Wu Zhong Xing, Publisher of "Old Master Q" Passes Away, Age 94
Wu Zhang Xing, the publisher of the longest-running Chinese comic strip in the world, has passed away at age 98. As reported by The Star Online, he was at the head of a Hong Kong publishing empire for over 50 years. Lao Fu Zi, or Old Master Q, is the longest-running Chinese comic strip in the world. It started in Hong Kong in magazines and newspapers in Hong Kong in 1962. Wu Zhong Xing discovered the strip In 1964 and made a deal with cartoonist Alfonso Wong. Since then, Wu's company has published the Old Master Q comics in magazine form. Under Wu's editorship, the comic became a steady seller for the next 40 years all over Asia (except China). It was a part of Hong Kong and Asian life to this day. Everyone in Asia knows Old Master Q. The comic was a major part of my childhood.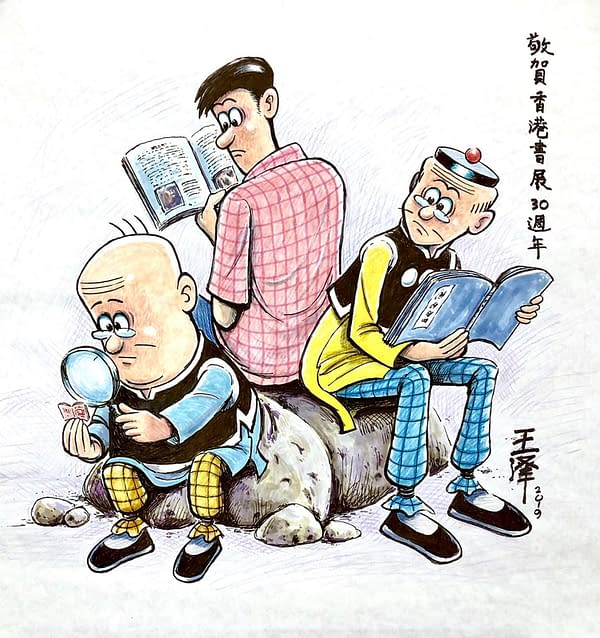 The success of the strip would not have been possible without the support and editorship of Wu. He helped keep Wong consistent in his storytelling and output. The strip and its books were published regularly, meeting headlines consistently over its decades-long history. The Ng Hing Ke Book & Newspaper Agency, headed by Wu, was a significant publishing power in Hong Kong that ensured the Master Q comic and books were published and distributed all over Asia.
Wu Oversaw The Most Successful Chinese Comic Franchise In the World
The main character of the comic is a goofy old fogey reacting to modern 20th Century life in Hong Kong. The strip was a gag strip of six or four panels that featured either social satire or slapstick. Topics included rude waiters, gold-digging women, bad service at restaurants, loud rock music, food, dining etiquette, and anything that came to Wong's mind. The strip also occasionally touched on politics, including reactions to the increasing Westernised attitudes of Hong Kong people from the 1960s to the 1980s. It even tackled Hong Kong's anxiety over the 1997 handover to China. Other strips actually involved encounters with aliens and ghosts. The sky was the limit as far as Wong's imagination was concerned. He even created longer story arcs involving fights with gangsters or the characters having wuxia adventures in medieval China. Old Master Q became Wong's own little media empire from his partnership with Wu. There were live-action movies and cartoons made from the strip and even video games. Wong passed away in 2017, and his sons now oversee the comic strip. Wu's passing marks the end of an era in Hong Kong publishing and Chinese comics history.
---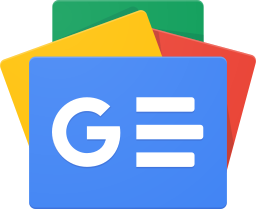 Stay up-to-date and support the site by following Bleeding Cool on Google News today!