X-23 #1 Review: Gabby and Laura Are Still a Wonderful Team
[rwp-review-recap id="0"]
X-23 and Honey Badger are chasing down people who have been stealing mutant genetic material. After stopping one such set of criminals, they are called back to the Xavier Institute to meet up with Beast, who has information on a geneticist who has gone missing. There, they meet another set of clones, the Stepford Cuckoos. It's their birthday.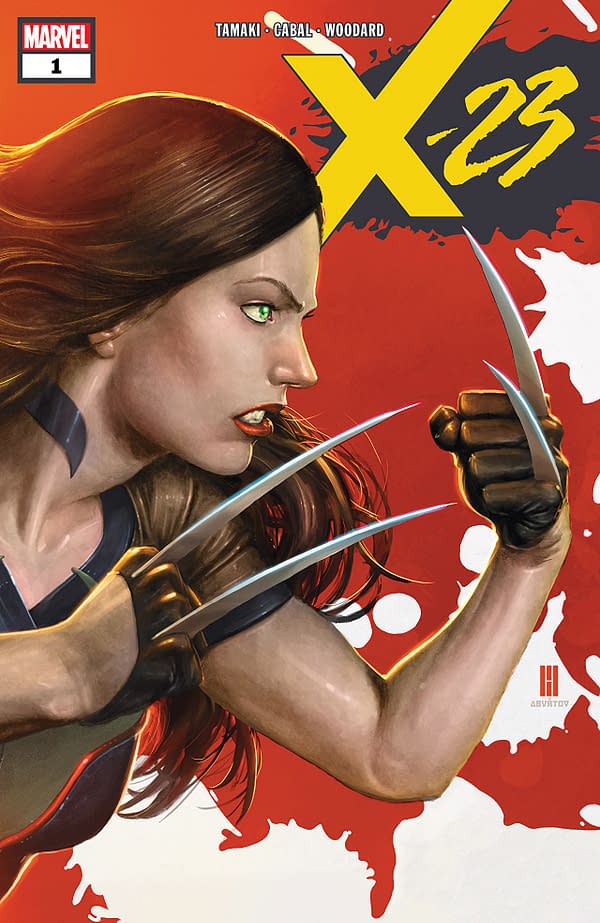 Laura Kinney enters a new era with X-23 #1, but some things are the same. Gabby and Jonathan are still around. Plus, geneticists are still trying to steal the genetic material of a Wolverine.
Mariko Tamaki shows she understands one of the main things that made Tom Taylor's All-New Wolverine so great: the interplay between Laura and Gabby. These two have great chemistry, and their sisterhood is one of the cutest damn things in comics.
The main plot gets pretty interesting in the second half. I won't spoil it, but it is something I will like to see progress.
The comic has some good emotional beats to it as well, and, on the whole, it is an excellent continuation of the All-New Wolverine title.
It doesn't yet explain why Laura gave up the Wolverine name, but that will likely be explained in issues to come. Plus, Logan is technically back, so that would explain it in part.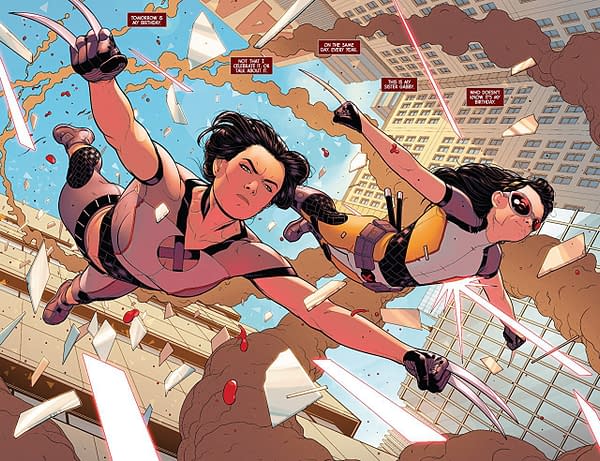 Juann Cabal did some great work on All-New Wolverine with Laura and Gabby already, and he continues that streak here. There is a pragmatism in the style that keeps the page from being too messy while still depicting what needs to be there to complete the scene. He also depicts subtly facial detail well. Nolan Woodard provides an excellent color palette, using gradients to add depth to the scenes and subtle detailing to each character.
X-23 #1 was a promising and thoroughly entertaining new start to for Laura and Gabby Kinney. Their dialogue is wonderful, and this first arc seems like it will be an interesting dive into the characters and their ethos. This one earns a recommendation. Give it a read.
[rwp-review-ratings id="0"]
[rwp-review-form id="0"]