X-Men Gold #21 Review: When the Art is So Great that it Saves the Day
We learn how Mesmero united the most recent incarnation of the Brotherhood of Evil Mutants as he breaks the group of prison. He intends to kill Nance with this team.
Back at Central Park, Old Man Logan decides his future and if he is sticking with the X-Men. Nightcrawler and Kitty Pryde try to figure out what's happening with Rachel Grey.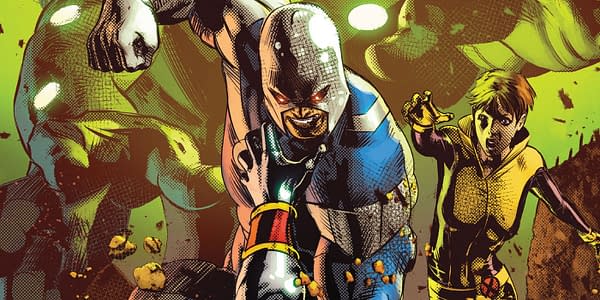 So, this is actually a really solid issue of X-Men Gold. Despite my many problems with this series and its auto-pilot stories, #21 manages to bring a really solid story to the table. Mesmero is a decent main bad guy. The interior conflicts with the team are somewhat interesting. The mutant-hating character of Nance ties this all to some of the core conflicts with the X-Men.
It's not perfect. It's not specified why Mesmero has this obsession with dressing his lackies like Brotherhood alumnus. The Rachel Grey and Magma subplots couldn't be telegraphed any harder if the book tried. Plus, the broad strokes of this issue are more or less reenacting the first appearance of this Brotherhood in X-Men Gold.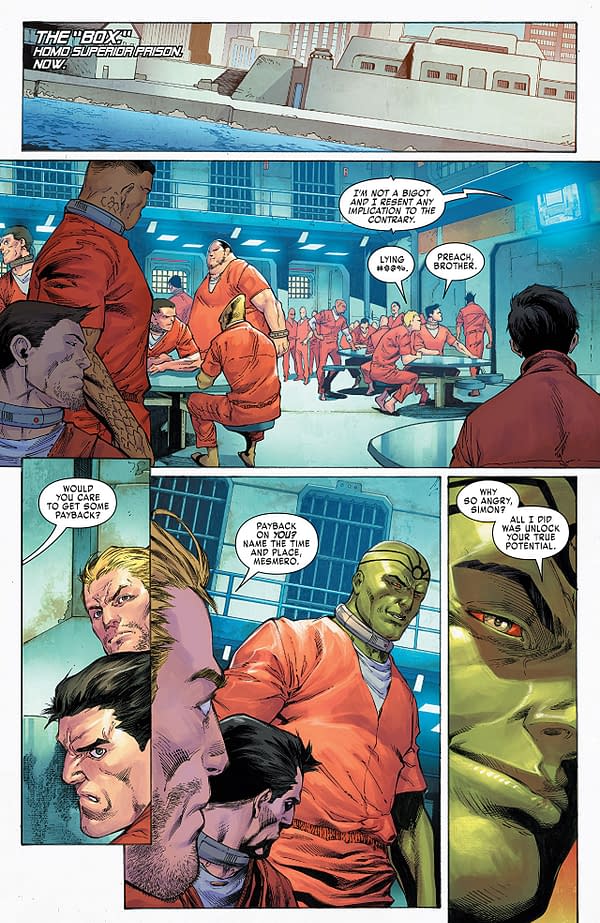 What really sells this one is the art. Diego Bernard's artwork is downright incredible. Each scene is loaded with detail and depth. The characters just look damn cool and are given a lot of visual expression. Mesmero looks great. There's a still of the team united towards the end. JP Mayer's inks help solidify the whole affair quite well. Arif Prianto's color work is balanced well and plays with shading excellently. This is just a damn gorgeous comic book.
In the end, the plot to X-Men Gold #21 is a little conventional if functional. The art team of Bernard, Mayer, and Prianto are the real heroes of the comic. With gorgeous art and a knack for visual storytelling, they bring this comic into the status of solidly recommended. As such, you should feel free to give this one a read.