Young Heroes In Love Creators Reunite on Frank N. Stein: Private Eye
Keith Champagne writes,
Hey, Bleeding Cool Universe. It's your old pal Keith here. You might know me from my decades of work for DC Comics or from coaching your kid's baseball team or from that time I fell off a mountain and had my rescue filmed for a reality show. That was fun. Point being, I've got a new 48-page project (64 pages if we're lucky enough to hit our stretch goals) called Frank N. Stein: Private Eye, live on Kickstarter that I wanted to let you know about.
Frank N. Stein: Private Eye is a creative reunion with my old pal and former Young Heroes In Love co-worker "Dangerous" Dev Madan. We got to be good friends while producing the art for that book and finally decided to do another comic together. Madan is making his return to comics after creating and/or supervising some video games you may have heard of like Plants Vs Zombies or Sly Cooper.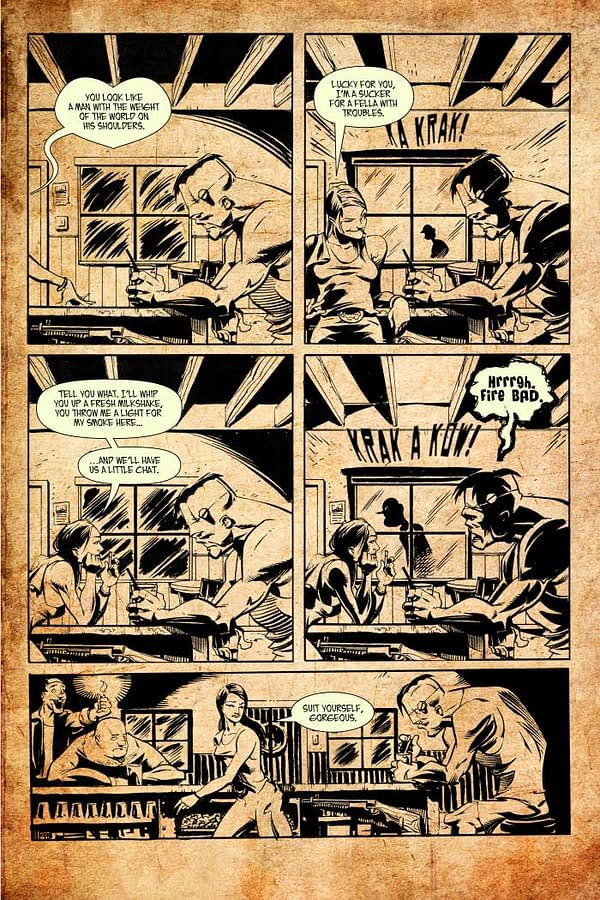 With this book, Dev and I have taken Frankenstein's Monster, built a city called MonsterTown around him and forced the big lug to eek out a living as a private eye. As we like to say, Frankie's got the face of a monster, the heart of a poet and the brain of a detective. What he doesn't have are vocal chords but even though he can't speak, his inner monologues are full of depth and pain; and he sure can sing with his fists if he needs to.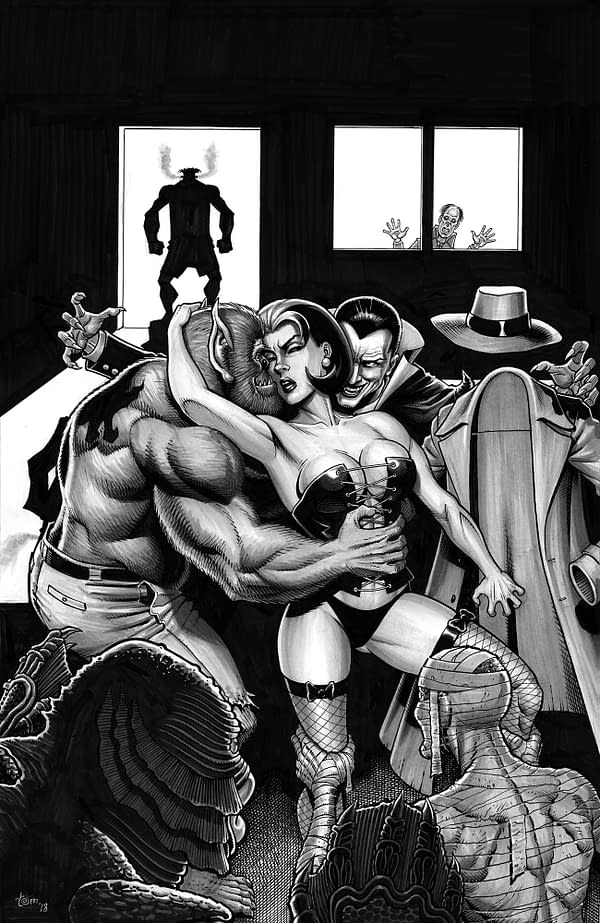 Our version of Frankie is nursing a broken heart: turns out the Bride cucked him pretty big time with Wolfman, Creature From The Black Lagoon and, rumor has it, the 50-foot woman. He throws himself into his work to avoid his pain and that brings him into contact with everyone from Little Red Riding Hood to an infant in a spaceship that was rocketed to Earth from his dying planet, to that goddamn Wolfman and more I don't want to spoil for you. Let's just say MonsterTown is a place where you can bump into almost any fictional character on any street corner and Frankie has met them all.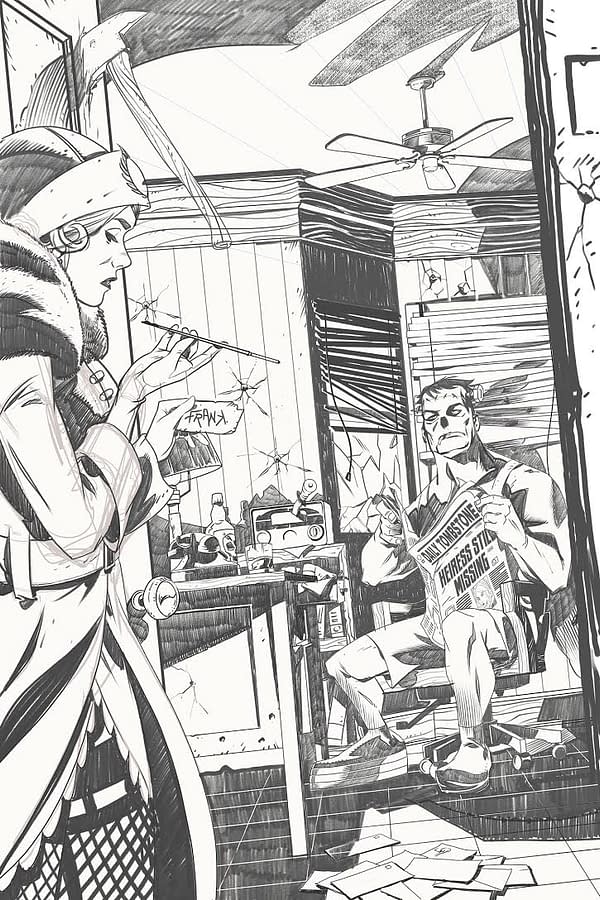 Best part of all is that the book is done. It's ready to go. We're just trying to get our baby out of the nest and into the world. We brought some of our friends along for the ride; artists like Andy Smith, Neil Edwards, Tom Nguyen and Kevin West have contributed some awesome pieces that each capture the essence of Frankie's soul in one way or another.
We've got some unique rewards ranging from the obvious like the book itself to fashionable t-shirts to obscure posters to oil wrestling matches with Tom Nguyen (seriously). There's no point in doing any of this stuff if it isn't fun so we do what we can to keep it fresh. And if you think oil wrestling matches with a comic book artist are crazy, don't even get me started on the stretch goal rewards that are going to be unleashed once we get that far.
Frank N. Stein: Private Eye is an original take on everyone's favorite monster. It's quirky, funny and, as with everything I write, hopefully has a few kernels of emotional truth planted in it. The chapters veer from one genre to the next and Madan's work on the book shifts from style to style like a sexy art chameleon as the story dictates. We're really proud of it and would love you guys to check it out.
As a special thanks, if any Bleeding Cool readers are inclined to back the project on a physical reward level, you'll get something extra along with the book. Could be a sketch or an additional reward. Could be an exclusive print or a piece of original art from any number of books that I've done. Just leave a comment with the words "BLEEDING COOL" after you pledge, sit back, and wait for the fun to arrive.
Check it out for yourself and let us know what you think!