Posted in: Comics | Tagged: Comics, Doctor Spektor, dynamite, entertainment, Gold Key, mark waid, Neil Edwards
---
"You've Already Met The Big Bad. You Just Don't Know It Yet." – Mark Waid Talks Doctor Spektor
Mark Waid's new Doctor Spektor series is unique among the Gold Key characters that Dynamite has relaunched. Unlike Turok: Dinosaur Hunter, Magnus: Robot Fighter and Solar: Man Of The Atom which all seem to take place in their own worlds, Doctor Spektor: Master Of The Occult ties the universe together into one and we even see the other three characters briefly in the second issue. Byron Brewer talked with Waid about the new series and how it's progressing. BYRON BREWER: So, Mark, are you having fun dealing with this very real yet horrific world of multi-media celebrity Adam Spektor?
MARK WAID: More than I'd dreamed. This guy's a blast to write.
BB: Abby is becoming a very interesting character. Big plans for her?
MW: She is, in fact, the key to everything that is happening. This becomes pretty apparent in the first few pages of issue two. BB: The "future selves" and now-Lenny's-dead/now-he's-not bit was quite an unexpected swerve, especially for a second issue. Is this going to be typical of this atypical book?
MW: In this atypical book, that's the sort of thing that will seem normal in no time at all. BB: How does Spektor's dream girl fit into all this? This has me quite intrigued.
MW: Good! She speaks highly of you, too. BB: I found it interesting that this book seems to be the place where the Gold Key Universe will be coming together. Issue #2 had quite an unexpected guest star, and I am assuming from the medium's vision in #1 we are in for more?
MW: Far more. What I'm most excited about, have been all along, is that this book provides a glue that holds the Gold Key Universe together in a way that no one realizes–least of all the characters. BB: I love the way we are seeing behind-the-scenes "reality" for the different media in Spektor. This was especially enjoyable during his battle with the vampire in #1, and all the voicing going on over earpieces. More of that on the way, between Adam's madness?
MW: Yes, absolutely. I love this idea of using super-science to combat ancient menaces and beating them by, essentially, throwing money at them.
BB: Will Doc Spektor be appearing in other Gold Key books in the near future as a counterpart to #2?
MW: Saying so would be giving away too much. Ask Again Later. BB: These spiritual time-trades: Is there a shadowy big-bad behind these or just something happening because of Adam's investigations?
MW: You've already met the Big Bad. You just don't know it yet.
BB: Neil Edwards seems to be knocking it out of the park in the art department thus far. Your thoughts?
MW: Holy cow, what a talent. Imaginative and stylish. Been wanting to work with him for a while. Even if you can't stand the work of that Waid hack, buy SPEKTOR for the art! You won't be sorry!
BB: Without giving anything (or anything more, lol) away, Mark, the two climax endings to #2 are certainly shockers. I cannot believe this is just the second issue of this book. Wow! More shocks coming?
MW: All I can say is nothing is as it seems. Not figuratively-nothing. LITERALLY-nothing.
---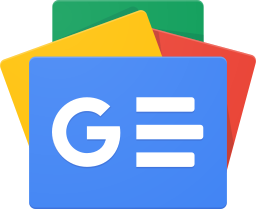 Stay up-to-date and support the site by following Bleeding Cool on Google News today!