Microsoft announced the dates for the 2018 Halo World Championship Finals today on Xbox Wire. Running from April 13th to the 15th, the Finals will take place at CenturyLink Field Event Center in Seattle, WA.

The tournament will see players compete for their chance at the $1 million USD prize pool and title of Halo World Champion. There will also be a $10,000 Free for All tournament with free registration for ticket holders taking place Saturday morning, just before the tournament begins. If you're interested in attending the HaloWC 2018 Finals in-person, tickets are available now through Ticketmaster.
The competition kicks off on Friday the 13th, so if you want to stay home and avoid all the bad luck, you can catch the games streaming live on Mixer.com/Halo, Twitch.tv/Halo, Twitter and Facebook. Because Mixer is Microsoft's own platform, its getting a special Halo MixPot, so if you watch the final matches on Sunday, you'll get the "very cool, very funny Voices of War REQ Pack."
Also, back by popular demand is a second stream on Mixer.com/HCS, Twitch.tv/HCS, and MLG.tv/Halo, so all tournament matches will be broadcasted in their entirety.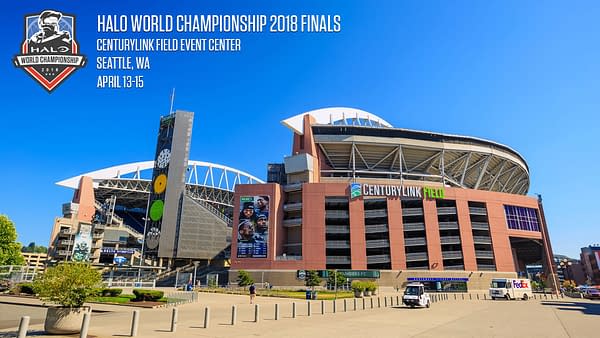 If you do attend the festivities on location, you'll also be able to play Halo 5: Guardians and win prizes in the Microsoft Store and Mixer booths, as well as hang out and watch 343's own concept art team do live drawings which will be raffled out. For those kicking it off at home, during the tournament Microsoft and 343 Studios will be holding Free Play Days for Halo 5 starting Thursday, April 12th and running to Monday, April 16th. The Free Play Days will allow anyone with an XboxLive Gold account to pick up the game and give it a spin. The full game will also be on sale for 20% off for standard edition and 40% for the Digital Deluxe edition from Tuesday, April 10th to Monday, April 16th for Xbox Live Gold members
The preliminary tournament bracket is below, so you can start planning your watch schedule, and get your bets settled.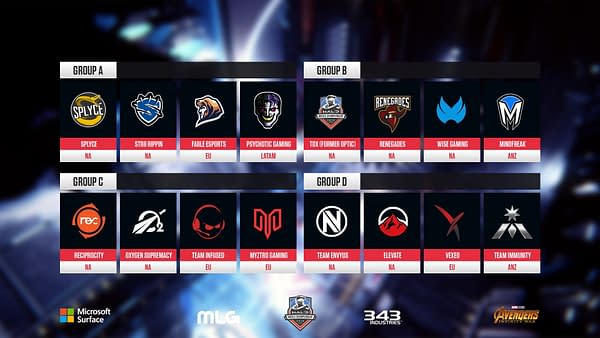 Enjoyed this article? Share it!