It looks like yet another ratings board has leaked a video game release, this time Gears 5, or Gears of War 5, whichever you prefer to think of it. It's honestly been a long time since we've heard about any progress for the game and, to be quite frank with you, we kinda wrote the game off this year as we had assumed they were holding onto it for the next version of the XBox. Now we know that's not true, and it's all thanks to the Spanish gaming site Generation Xbox. They caught onto a listing from a Taiwanese ratings board that had both a listing for the game and the cover art you see below (which GX branded with their own logo, so please forgive that).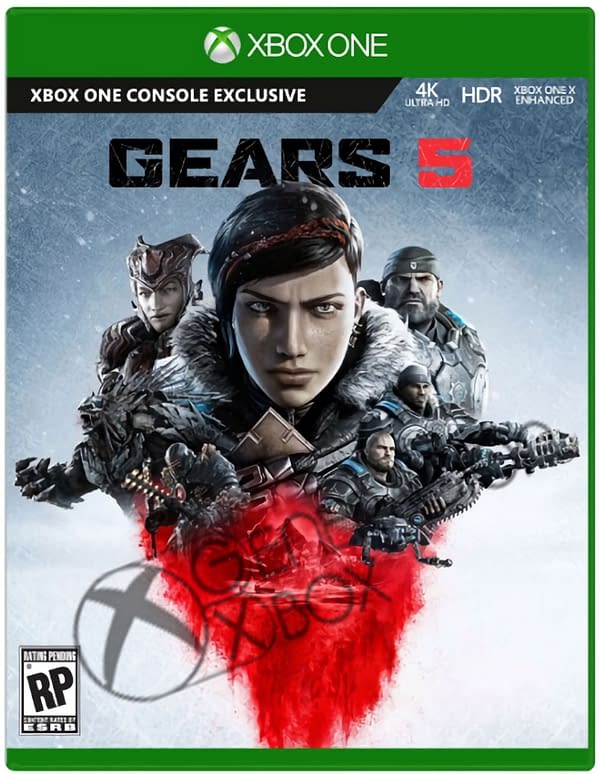 According to the information on the website, the release date for the game is set for September 10th, 2019. So not only does it appear that Microsoft had one hell of a game up their sleeves for E3 2019 to be revealed next month, but they were prepared to shock us all with the news that we'd be seeing the game just three months after the convention. The artwork for Gears of War 5, however, is a little suspect as it features the Locust Queen Myrrah, who just happens to be dead, so this may just be filler art unless this also gives away a vital plot to the story as well. It should make things at E3 really interesting during the Xbox presentation. Regardless, somewhere in Washington state, we can hear an executive at Xbox cursing out the country of Taiwan.
Enjoyed this article? Share it!