Today, Adult Swim Games dropped a brand-new trailer for its upcoming side-scrolling action RPG from White Rabbit called Death's Gambit, along with the news that the game will be coming out for the PS4 and PC on August 18th. You can pre-order the game on Steam for $20 right now, which will get you the DLC pack as well with an exclusive shield and scythe, plus a special skin for your steed. We have an official description for you below along with a trailer for the game!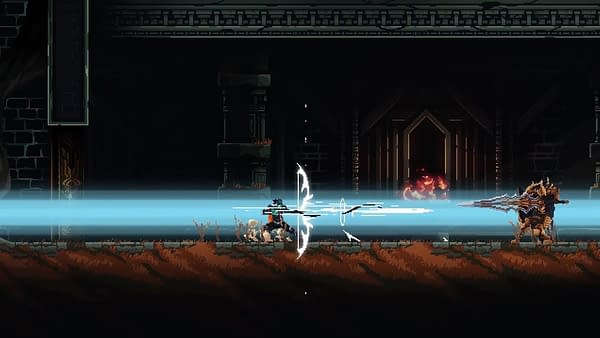 Death's Gambit raises you from the dead to serve as an agent of Death in a highly stylized, gothic world of beasts, knights, horrors, undying guardians and more. Defeat gruesome enemies and legendary bosses with an arsenal of uniquely powerful weapons and abilities in wickedly challenging battles that demand creative thinking, strategy and precise skills. Scale towering buildings and giant beasts alike with a trusty grappling hook to reach the farthest limits of the realm, and get ready to die – a lot.

Explore Siradon, a vast, unforgiving land of dark forests, medieval ruins, frozen wastes and more, each filled with treasures, secrets and twisted characters that may help or hinder your journey. Death's Gambit delivers a non-linear adventure; discover multiples routes between areas, gaining access to new surprises with every challenge overcome.
Enjoyed this article? Share it!