Amazon Leaks Contents to D&D's Guildmasters' Guide to Ravnica
Oh, Amazon! You're literally the game leaking gift that just keeps on giving, as they've yet again spoiled something in Guildmasters' Guide to Ravnica. One of the two new books from Dungeons & Dragons set to be released in November, the book will basically take elements from Wizards of the Coast's other major international property, Magic: The Gathering, and make many of that game's assets available to use and play as in your regular D&D adventures. Aside from what little info the company has been sharing on their website as part of the build-up to the release, they've been keen to keep a good chunk of the book hidden. That all came crashing to the ground last night when Reddit users discovered Amazon leaked the table of contents.
WARNING!!! THERE ARE SPOILERS AHEAD. DO NOT CONTINUE IF YOU DO NOT WISH TO KNOW MORE UNTIL THE BOOK IS RELEASED. IF YOU SCROLL PAST THIS IMAGE, IT IS YOUR OWN FAULT.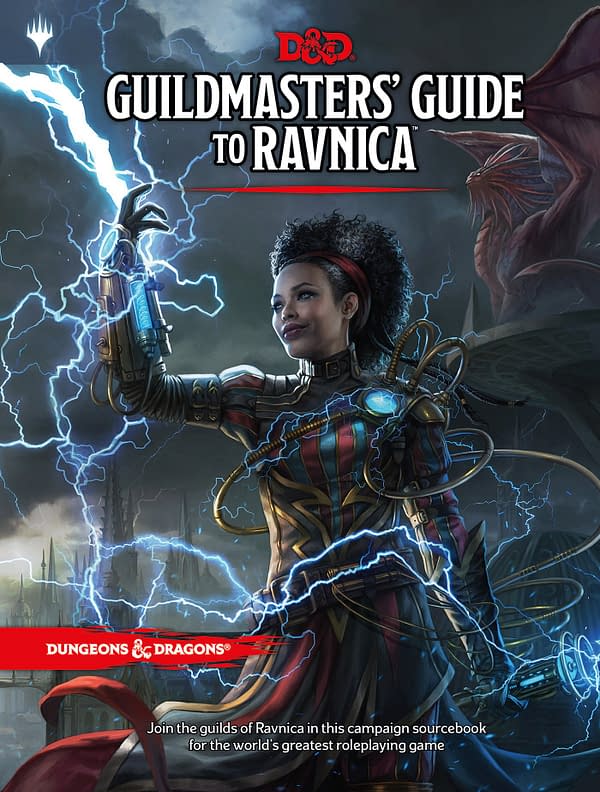 As you can see, Amazon does what it normally does for most books, and that's post a couple of teaser pages for content. What they've done here is post the contents and the first two pages of introduction to Guildmasters' Guide to Ravnica. There's a lot to unpack here, but without a ton of context, we'll keep this brief. You get the full line of races you can play as including Goblin, Minotaur, Loxodon, and Vedalken, which should all spice up your party if you choose to do so. You have full access to the contents and places of The Tenth District, a guide of treasures you can add to the game (as we hope you run across a few things from Urza), the complete set of Guilds you can join from their realm, tips to making an adventure using this material, a set of NPCs, and what appears to be one of the most interesting collections of sidebar material we've seen in years.
Dungeons & Dragons will release Guildmasters' Guide to Ravnica on November 20th.