Oh, Amazon. Is there nothing you won't keep secret these days? Today the company leaked the next Dungeons & Dragons adventure book. People caught onto a new listing on Amazon early this morning, and within an hour it was confirmed with some poorly scanned cover artwork. About a week or so ago the company showed off a couple pages of the book on their Twitch channel, confirming that not only would be it an adventure book but that it would be taking place both underwater and at sea. Now we have confirmation of the title for this adventure which will be called Ghosts of Saltmarsh.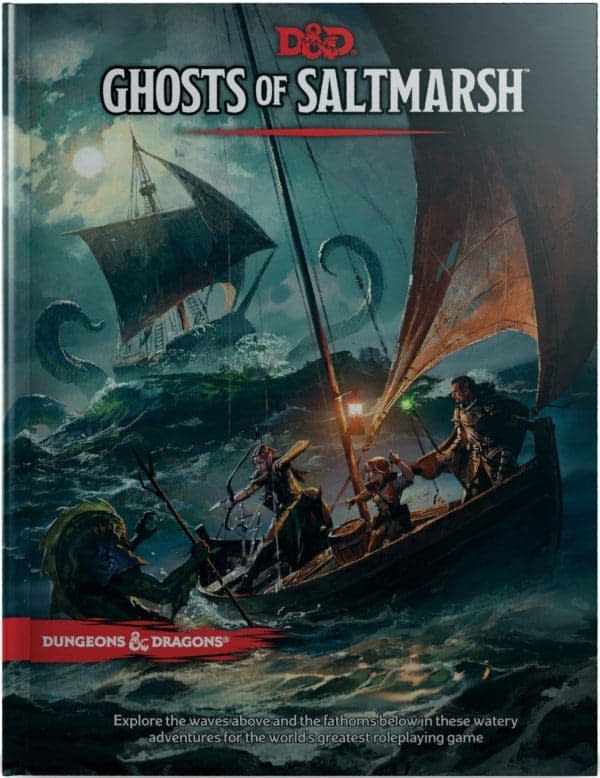 This isn't a knock against D&D, this is a knock against Amazon. What the hell is this picture?! This is 1995 Hewlett-Packard scanner bad. …Anyway! Considering how Amazon leaked the last book, Guildmasters' Guide to Ravnica, and how we got full details from Wizards of the Coast within a few days of that leak, we're guessing the same thing will happen here and we'll get more official info and probably better-looking cover art from the Dungeons & Dragons crew in the next few days. If the information on Amazon is correct, the new book will be released on May 21st, 2019. We'll update you as soon as we hear more.
Enjoyed this article? Share it!