Amy Hennig Reminisces about her Own Star Wars Game in Reaction to Fallen Order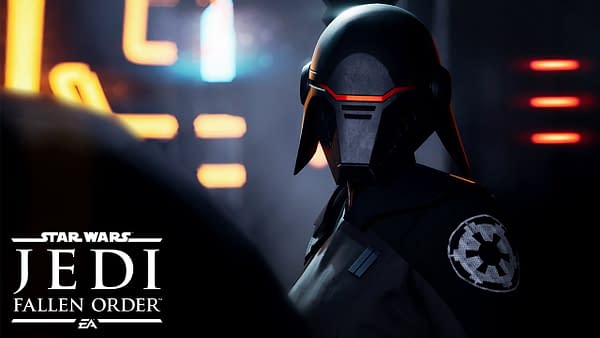 In October of 2017, EA shut down production on a Star Wars game being developed by Amy Hennig's studio Visceral. At the time, the reasoning for the shutdown of Visceral's project was to make it a "broader" experience rather than focus on a single-player campaign.
While we've learned much about Hennig's unfinished project since it got binned, the recent announcement of Respawn's Jedi Fallen Order has had some people asking about Hennig's reaction. Considering Fallen Order is a single player game much like Hennig's Star Wars: Ragtag project.
Eurogamer's News Editor Tom Phillips posted a sneak peak at a lengthy interview between Hennig and "Friend-of-Eurogamer" Edwin Evans-Thirlwell, which is intended to run tomorrow. While that is sure to be a fascinating read, just reading Hennig talk about EA's backtracking is more than enough for now.
From Eurogamer:
"[It's] odd!" Hennig told Eurogamer. "I have to be candid with you. I mean, it's coming from the EA Star Wars Twitter handle, so it's certainly part of the plan, but I don't know whether it's implicitly referencing previous comments they made after our project was killed?

"There is so much change in this industry all the time. Over the course of my time at EA, we were back and forth on what the overall publishing corporation wanted. Everybody's trying to figure out what the right path is. I also think Respawn's game has the benefit of being largely developed before they were acquired. It is a protected entity, and Vince [Zampella] makes very sure – because he's part of the executive team at EA, he can protect the interests of Respawn.

"This is all speculation on my part, I don't know why the change of heart happened, because that was very clearly not an acceptable plan when we were working on Ragtag! But you know, things change. [The decision to cancel Ragtag] was made in summer 2017. We found out in October 2017. So that's almost two years ago, and a lot has changed in that time, and there's been a pretty public and vocal backlash against the idea gamers don't want single-player finite games without all these extra modes. Of course they do, of course we do. So maybe this is just a demonstration of a change of strategy for EA.

"And you've got to understand there's been huge changes in management there since all of this happened as well. Both Patrick Soderlund and Jade Raymond have left in the meantime, and Laura Miele, who was the franchise general manager for Star Wars when I joined, is now in Patrick's role. So I don't have any insider knowledge, but there's a lot of reasons they could have adopted a new attitude for this. And I'm glad for Respawn's sake, because I'm excited about their game, and I've heard great things about it."
Hennig has talked about the failed game before, and about her own insecurities with not having published a game in years thanks to the death of Ragtag, however, despite that gap in her game development resume, she was given a Lifetime Achievement award at the GDC Awards this year for her work on numerous games, including the Uncharted series.
The longer interview with Hennig will be available on Eurogamer tomorrow, and we're pretty confident it'll be well worth the read.