Posted in: Games, Video Games | Tagged: bioware, EA, Manveer Heir, mass effect, mass effect: andromeda, visceral
---
Andromeda Dev Blames Problems On Lack Of Diversity At Bioware There were many things wrong with Mass Effect: Andromeda by the time the game shipped, but developer Manveer Heir has blamed the large share of the issues on a lack of diversity at Bioware. Which, we pretty much expected.
Lack of diversity isn't just apparent at Bioware but with about every game developer, especially those working for AAA publishers. That said, Andromeda was pretty egregious on the cultural and LGBT fronts. Since, you know, the male-male romance path (there was only one) got absolutely no sex scenes, a trans character gave you their pre-transition name with no prompthing, and the cast was white as hell and a colonialist fantasy.
And now, on a Waypoint podcast, Heir talked about his work on Andromeda and the problems he and his colleagues faced in attempting to ship the game. Including many of the above points, the game was also slammed for horrifyingly uncanny character facial animations. And on the diversity score, Heir says there were people within the team who spoke up about the issues years in advance and were promptly shut down.
"I wasn't the only one. There were other people, there were other white people, white men, who spoke up. There's a lot of really good people inside of BioWare who spoke up on this stuff," he said. "This is what happens when, I think, you have a homogeneous leadership. The leadership of Mass Effect: Andromeda was all white men."
On the one hand, I applaud Heir for calling out Bioware for their faults. But I also feel like he's doing a bit of mansplaining here. That the leadership of a big budget game franchise are mostly white men is something we all take as something of a given. Because thats how our world works. It may be godawful, but thats how the industry has been for years. And yes, it needs to change. But many others in the industry (many of them female, trans, non-binary, non-white) have been saying the same thing for years now.
However now that EA has stopped production on the female-lead Star Wars game, it is a good time to repeat that message. Because they don't seem to have learned a thing from the mess that was Mass Effect: Andromeda.
---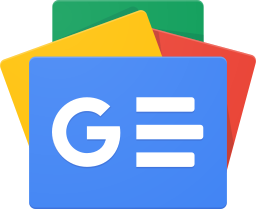 Stay up-to-date and support the site by following Bleeding Cool on Google News today!