Anthony Davis & Dwyane Wade Unveiled As "NBA 2K20" Cover Athletes
2K Games and Visual Concepts have revealed the NBA 2K20 cover athletes for the various versions this morning, and they are Anthony Davis and Dwyane Wade. Both men are fine choices as they will be put on different covers when the game is released on September 6th, 2019. Davis will be taking the standard edition as well as the Digital Deluxe edition, while Wade will be sitting on the Legend Edition. We're pretty sure there will be at least one more edition of the game that will feature some Hall Of Famer or special exception as they've done to previous editions in the past. But if they do that, we're probably not going to learn about it for another month or so.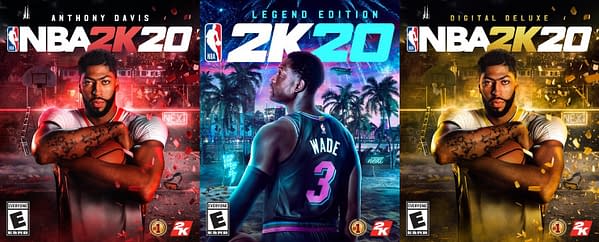 Not a lot of other info was released this morning beyond the covers and the trailer you see below, and a pre-order link. We're sure 2K will reveal more of the special features and modes in the weeks to come. Until then, enjoy the NBA 2K20 trailer.