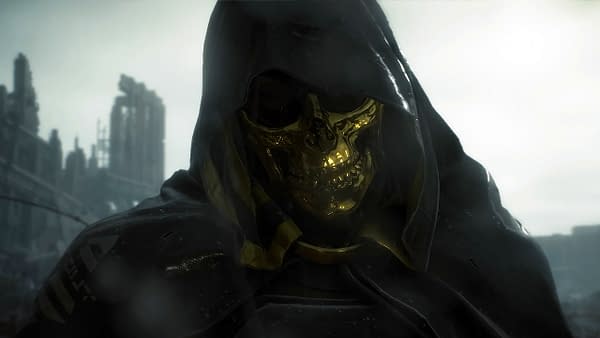 We're less than a month away from Death Stranding's release. It's hard to believe, but it's almost time to dive headfirst into Hideo Kojima's latest game.
Though most of us probably already have the game pre-ordered, there's a new reveal that might make you decide to plunk down some additional cash. It looks like Amazon UK is actually going to be featuring a completely different cover variant for the game.
Rather than featuring Norman Reedus, the Death Stranding cover for all Amazon UK limited edition pre-orders will instead feature Higgs, the man in the golden mask. The Homo Demens associate looks super menacing, a far cry from the original case everyone else is getting.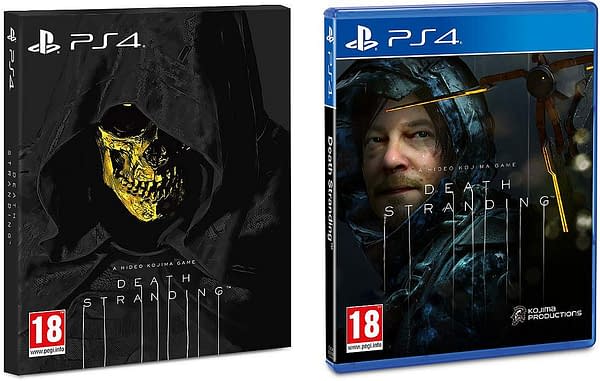 Death Stranding fans who have already shelled out the cash for a new PlayStation 4 and other goodies might feel a little slighted. But this cover is so cool, it's really hard to resist going and ordering another. You can still grab one if you want the extra-cool embossed cover. It's just going to cost you if you're outside of the UK.
We recently learned of an interesting part of Death Stranding that means your actions could eventually result in the life or death of various NPCs throughout the game.
In the meantime, Death Stranding is officially scheduled to launch on November 8. You might want to go ahead and clear your schedule for when the game launches so you'll be ready.
Enjoyed this article? Share it!