Apex Legends Drops Details For ALGS Split 1 Playoffs
The ALGS Split 1 Playoffs are set to take place in London this week, as the best Apex Legends teams go head-to-head.
---
Electronic Arts and Respawn Entertainment have revealed details for their next Apex Legends event as the ALGS Split 1 Playoffs come to London. The company will be holding the tournament from February 2nd-5th at the Copper Box Arena, as teams will be competing for a slice of the $1m prize pool, as well as earning Playoff Points to qualify for the year-end ALGS Championship this summer. We got the rundown from organizers of what you can expect as they will be taking 40 teams, boiling them down to the top 20, and then working their way through matches to find out who stands on top of them all.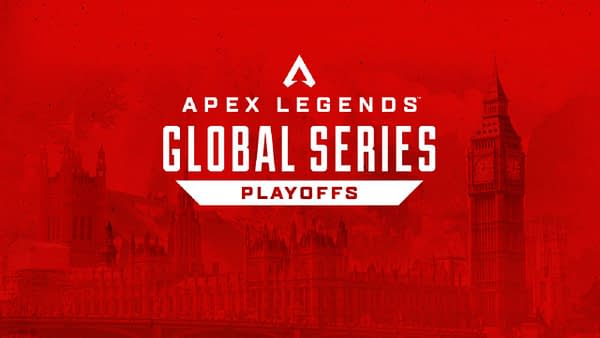 "Make sure to set a reminder, as the Split 1 Playoffs start at 17:00 GMT on Thursday, February 2nd, with a 40-team Group Stage spread across the first two days of competition. In the Group Stage, teams will be split into four groups of ten, and each group will play a single six-match series against every other group. Following the Group Stage, every team will be assigned a starting position in the double-elimination Bracket Stage based on their Group Stage performance. The Bracket Stage kicks off at 10:00 GMT on Saturday, February 4th. Finally, after playing through the double-elimination bracket on Saturday, the top 20 teams will advance to the Match Point Finals, while the rest of the field is eliminated. The Finals are set to take place on Sunday, February 5th at 12:00 GMT and will consist of a single Match Point format series to determine your ALGS Year 3 Split 1 Playoffs Champion."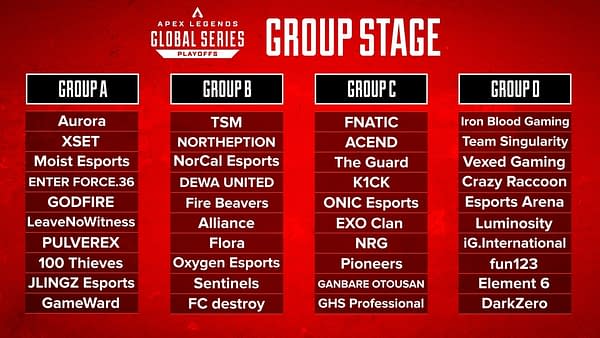 "ALGS fans can watch their favorite teams compete all weekend long on the official Apex Legends Twitch and YouTube channels. And in what is quickly becoming an ALGS live event tradition, fan-favorites NiceWigg and Greek will be joining us on-site in London, providing B-stream coverage on NiceWigg's Twitch Channel during the Group Stage and hosting a watch party for the Bracket Stage and Finals matches. Awesome loot alert! Fans that tune in to the Split 1 Playoffs on Twitch can also earn rewards just for watching, as Twitch Drops will be available on Twitch and through some of your favorite ALGS content creators during the Match Point Finals on Sunday, February 5th! You're already set to earn Twitch Drops for watching the Split 1 Playoffs if you linked your account for a previous ALGS broadcast, but if not, follow the steps below to connect your Twitch and EA accounts for the first time."