Apparently, Mario is a Plumber Again, Says Nintendo
One of the best and worst things about the internet is that people notice everything. So when a company decides to double-back on a stance, you hear about it! Which is the case with Nintendo who decided to change Mario's biography yet again and confirm he was once a plumber. In one of the stupidest video game stories of 2017, Nintendo decided out of the blue that Mario and his brother Luigi were not plumbers, despite that we have such clear evidence of this in the Nintendo approved Super Mario Bros. Super Show where the late Captain Lou Albano is dressed up like a plumber. We're leaving this photo evidence here because, well, we rarely get an opportunity to visit dark corners of our childhood anymore.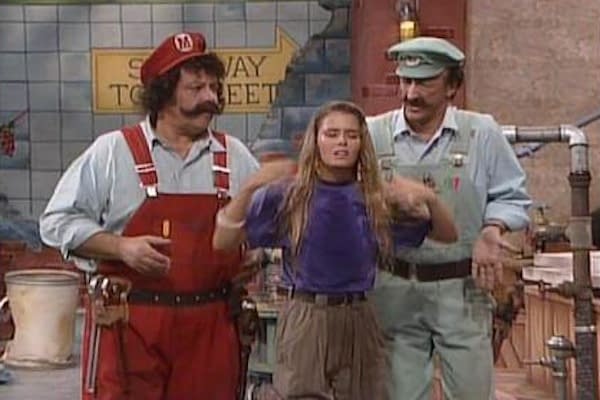 That apparently changed as people on Reddit caught the, yet again, totally random addition to making him a plumber again. Here's a quote from his new bio.
All around sporty, whether it's tennis or baseball, soccer or car racing, he [Mario] does everything cool. As a matter of fact, he also seems to have worked as a plumber a long time ago…
Did they change it because of fan pressure? Was it altered because they knew making him an "adventurer" was pointless? Is this a random employee changing the website and rectifying a poor decision? Who knows. But one thing's for certain, it gives us a reason to play the Super Mario Bros. Super Show theme song where they clearly rap about how "plumbin's our game."