More announcements coming out of CES 2019 as Arcade1Up has announced a new set of arcade cabinets that will catch the eye of '90s gamers. Starting in February, you'll be seeing four new cabinets come to the line, including Mortal Kombat, Final Fight, Golden Tee, and Space Invaders. Like the rest of their lineup, these cabinets will look like a specific cabinet in the series, but will have a few different games built into it.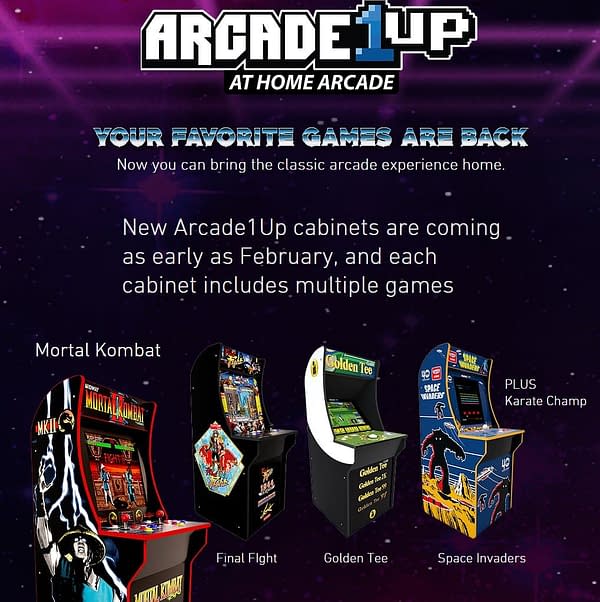 Right now, Final Fight is set to have Strider, Ghost n' Goblins, and 1944. Golden Tee will have four different versions of the game from 1998-2001. Space Invaders will have Karate Champ, Bad Dudes, Burger Time, and Caveman Ninja. And finally, Mortal Kombat will have 1-3 in their original forms. Right now, all of these cabinets will have a price tag of $300 each, and more cabinets are to be revealed for 2019 at E3 this year.
Enjoyed this article? Share it!