Assassin's Creed Odyssey Currently Has The Most Concurrent Players In Franchise History on Steam
Assassin's Creed Odyssey appears to be a hit on PC as the game is currently enjoying the most players playing at one time on the platform in franchise history.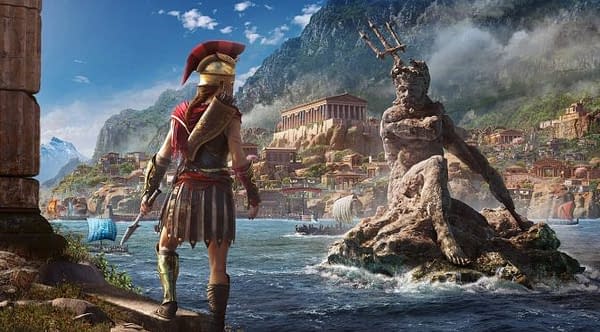 There were some doubts about how popular Assassin's Creed Odyssey was going to be with it coming so close to the massive Assassin's Creed Origins. There was a sentiment that Odyssey might be too close and that it wouldn't catch the attention quite in the same way as before. There were even some early reports out of physical sellers in the UK that the game was down on the previous entry.
However, it seems at least on PC, the good word of mouth is bringing in a big audience. According to Githyp (via PCGamer), the game is enjoying its best performance on PC to date, at least if concurrent players is anything to go by. They say the game reached a peak of 62,000 players two days ago. That is a significant jump on Assassin's Creed Origins which only managed 41,000 in October of last year. That's a 33% player increase on the year and makes Odyssey the most played at one time Assassin's Creed game ever on Steam.
Now, there are some possible explanations for this. The number could have risen as more and more players migrate away from console and onto PC. There also could be a better split in favour of Steam over Uplay this year, but one thing is clear, Assassin's Creed Odyssey seems to be doing just fine on PC. If this is true on consoles, well, the franchise would clearly be in a good spot moving forward.