Atari Joins Forces With WonderOS For Cross-Platform Gaming
It looks like the Atari VCS will be able to do cross-platforming gaming after the company announces a new partnership with Wonder. The company announced a new partnership today that will bring the WonderOS to their upcoming console, which will allow for cross-platform works. Meaning, for example, if Epic Games releases Fortnite on this console, it will be able to join PC, PS4, Switch, Xbox, and mobile players in online games. This is one of those missing elements some of us who have been following the VCS' journey have been looking for. Now the console seems a little more complete to know it won't just be other VCS owners they'll play with. Here's a few quotes from today's announcement as we hope to see this put into action soon.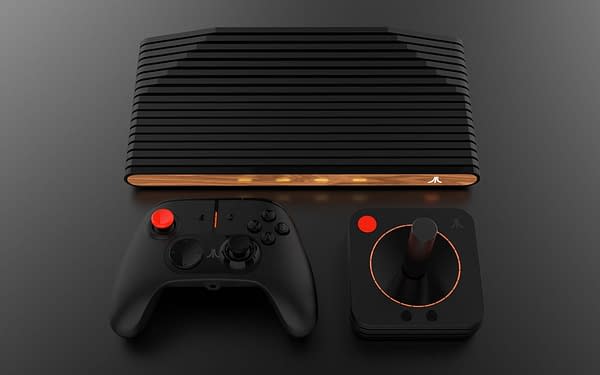 "As a life-long gamer and fan of the brand, I can't imagine a better company than Atari to be moving forward with," said Wonder CEO Andy Kleinman. "I am confident that Atari is the right partner to bring Wonder's promising technology to market."

"Atari has strong mobile gaming business and deep experience as a publisher," said Atari CEO Frédéric Chesnais. "Incorporating Wonder's exciting technology will accelerate mobile integration within the Atari VCS platform, while better positioning Atari to capitalize on the promise offered by 5G digital cellular networks."