Posted in: Games, Video Games | Tagged: Atomhawk, injustice, injustice 2, netherrealm, NetherRealm Studios, Warner Bros. Interactive Entertainment
---
Design Studio Atomhawk Shared Some Stunning Injustice 2 Concept Art Digital art and design studio, Atomhawk, have released a selection of concept art from their visual design work on NetherRealm's Injustice 2. The concept art was published on Atomhawk's website and includes wide angle shots of locations from the game, massive battle stages, and character concepts that I wish we had seen in the game.
Atomhawk spent over three years working on Injustice 2, with almost every studio member reportedly contributing to its creation. NetherRealm Studios had invited Atomhawk to propose key visual themes for the new game, which then led to the creation of concept art for fightlines, story modes, characters, breakouts ,and the game's sophisticated gear system. As is usual with concept art, just because we have a concept piece of a particular scene or character doesn't mean we'll be getting it in game, but there are some fantastic visuals in Atomhawk's Injustice 2 portfolio.
In a statement included about the artwork release, Atomhawk's CEO and founder, Ron Ashtiani, spoke about the project, saying, "Injustice 2 has been our biggest games project to date as we were fortunate to be involved from the very early days and have been an integral part of the team throughout its production. Not only did we create a vast and varied amount of concept assets but we also created a large selection of animated character endings which we're really proud of too."
The character design for the game included recreating a broad selection of heroes and villains from the well-known likes of Superman, Cat Woman and Wonder Woman to the lesser-known inhabitants of the DC Universe, such as Firestorm, Black Canary and Green Arrow. The fightline environments created by the studio also spanned a diverse and striking set of locations from the Arkham Asylum to Swamp Thing's Swamp and the bleak Fortress of Solitude.
"The fight lines in Injustice 2 create a new level of interaction with the player characters. As a result, we had to dial up the level of realism while also creating something fun and in line with the DC Universe. The direction into which NetherRealm has taken the fighting genre is very exciting and I can only see the environment interaction level in games of this kind increasing."
Atomhawk's was also involved in the concept work for the first game, Injustice: Gods Among Us from 2013. The studio also partnered with Warner Brother's NetherRealm studio on the two most recent Mortal Kombat releases. And you can check out all of Atomhawk's concept work here.
A selection of concept art from Atomhawk's work on Injustice 2 is below. You can find the whole gallery here.
---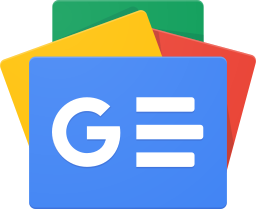 Stay up-to-date and support the site by following Bleeding Cool on Google News today!