Koei Tecmo has shown off some Attack on Titan 2 trailers for the portable versions of the game.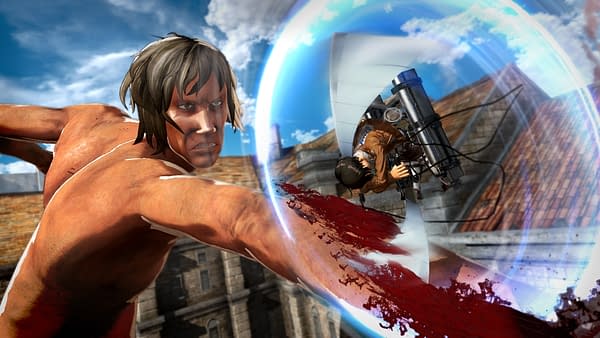 The original Attack on Titan game was pretty well received all things considered. Considering how throwaway a lot of anime games can be, it was no given that the game based on the ever-popular show would see a decent title attached to it. That said, there was definitely something to swinging around on ropes and cutting off the limbs of giant naked people that made for a pretty exciting bit of gameplay.
The second title is not that far away now either, and this time around there are going to be some significant portable options (although, explaining the game to a stranger on a commute would certainly be an interesting one). First up the Nintendo Switch is getting a version of the game, and you can check out some footage from it here. It's pretty impressive looking and provided it runs well, this might be a prime version of the game. Here is the trailer:
Now, perhaps less obviously, here is a Vita trailer for the game. It certainly looks rougher than one might like, but as an ageing handheld console, this is still pretty impressive work. (Worth noting, the Vita version isn't expected to make the localisation to English, so this is just for comparison's sake.)
Attack on Titan 2 is available in Europe and the US on March 20, 2018. If it can improve on the good things in the first game, I think this might be a bit of a sleeper hit.
Thanks, Siliconera.
Enjoyed this article? Share it!