Audiophile Customization: We Review Ultimate Ears' EU 18+ Bluetooth Monitors
I've been a fan of Ultimate Ears for several years now. One of Logitech's more premiere lines of creative audio products, they're primarily known for the Boom and Blast Bluetooth speaker series, but they also have Ultimate Ears Pro, which does custom mold earbuds and in-ear monitors. Ever since I got my first pair back in 2011, I've sworn by the company ever since and have always purchased or reviewed personal audio gear from them when it comes to editing, streaming, and personal music playback. Recently, I got a chance to have my ears rescanned and have a brand new pair of EU 18+ Bluetooth Monitors sent my way for review.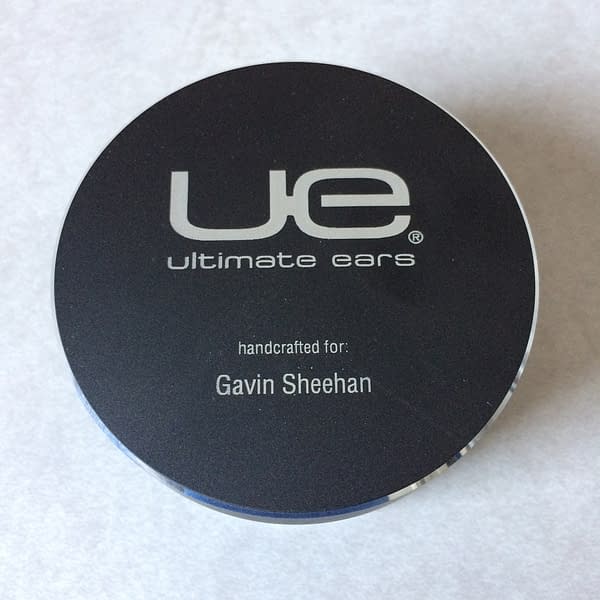 Now to be clear about the process, what you do is you head to an ear or audio specialist who cleans out your ear and part of the canal and then uses 3D imaging to scan in inside of your ears. That way, when you receive these monitors, they fit like a glove. As you can see from the pictures below, it even has my initials and a special serial number in case I wish to get new ones in the next few years. This also throws a little bit of anti-theft into them because unless someone snatching your monitors has the exact same pattern as you (which is highly improbable) they will only work for you. The design of the 18+ is set so that you're getting the best audio possible so that the highs and lows are all equally balanced out and give you the clearest form of broadcast possible. WHich means when working with a lot of audio gear or even just your cell phone, there's no level adjustment needed beyond volume, because these are set to make you hear the audio the way it was intended.
The Bluetooth version comes with your standard audio interface controls. The middle button powers them on, serves as the connection point for the Bluetooth signal to pair, and serves the additional functions of whatever phone you're using. The volume controls are clearly marked out, and the microphone is about as pitch-perfect as you can get in a Bluetooth set. The small white indicator serves as the power light as well as battery level. The unit is a little bigger than others like it, but that's primarily because it serves as the main charging spot for the battery.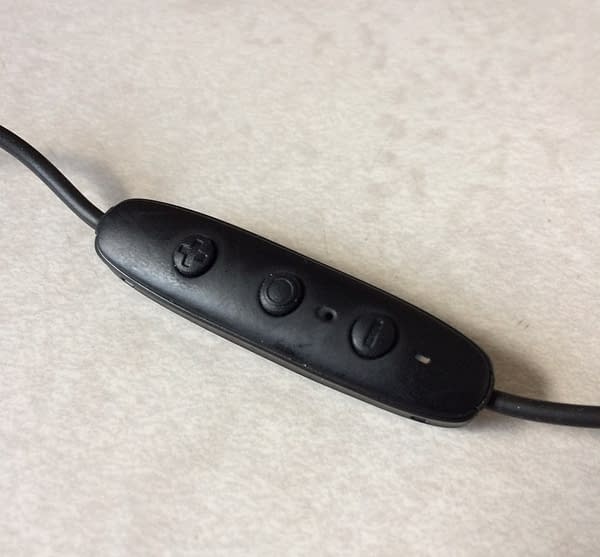 As you can see, it charges through Micro USB to normal USB, works fine with any outlet adapter you may have from any company. With it completely drained, it takes about four hours to charge the batteries to full, which isn't too shabby considering you get about 12-16 hours out of a full charge. The additional units it comes with are clips for you to attach it to a piece of clothing, as well as a cleaning tool for any earwax that may find its way into these monitors. (And it will.) Considering how much work goes into building them, it's pretty cool that there isn't a lot to it as far as cleaning and maintenance, which I've always appreciated over the years.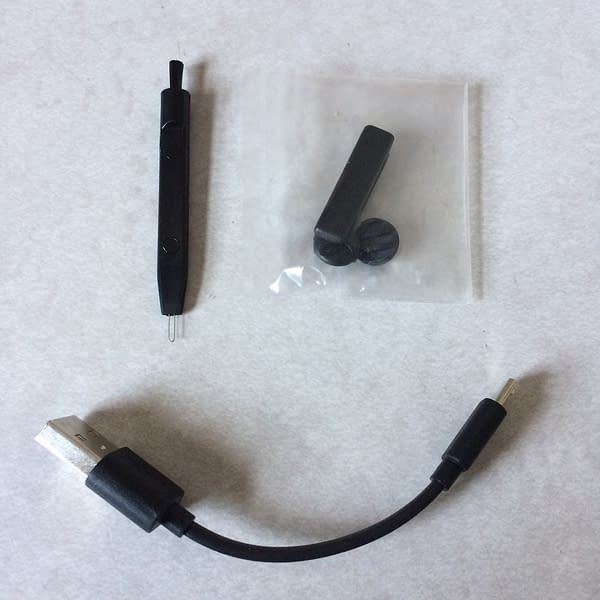 As you saw at the top, it comes with a special case that has your name branded on the top so people know this is your set of monitors. The case itself is small and sturdy, it can take a bit of a beating but nothing too impactful. Basically, it can withstand getting beat around but not anything aimed at intentionally destroying it. In case the case is too bulky, it also comes with a small black pouch for you to carry the monitors and charging equipment around in. What Ultimate Ears have done is gone out of their way to make the best personal audio device on the market while also making it as compact as possible. This is the same audio quality you'd get for a prices set of headphones, but made ten times better in quality and six times smaller.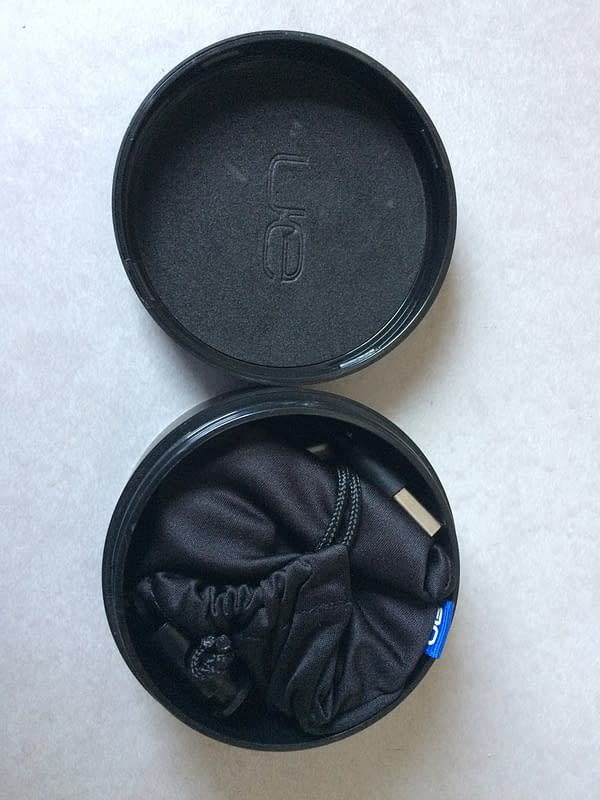 I have nothing to argue with about the EU 18+ Monitors. Its the best Bluetooth set I've ever had made for me or used in any capacity. No issues connecting, no issues hearing anything, and no issues with the gear in general. This is the kind of headset I would use for editing as I get to hear everything, not to mention watching videos and streaming as it is a much more comfortable version compared to some headphones and headsets. The biggest issue people are going to run into is the price, which is a cool $1,500. Considering these kinds of monitors used to cost up to $3k a few years ago, that's a pretty decent price for earbuds that are customized to fit in your ear. I highly recommend them for anyone looking to get the best possible audio quality and ditch the headphones for good.