The world of One Piece just got a lot more cutesy as Bandai Namco has announced a new mobile title with One Piece Bon! Bon! Journey!! The game is much in the vein of Candy Crush-type titles as you will have a puzzle game featuring all of your favorite characters. You'll line up rows of characters to do battle against enemies at the top of the screen. You'll play through famous storylines from the series while also taking part in some weird adventures, all while solving the puzzle for each round on the map. No release date has been given for the game yet. All we know is what you see below and that it will be on iOS and Android.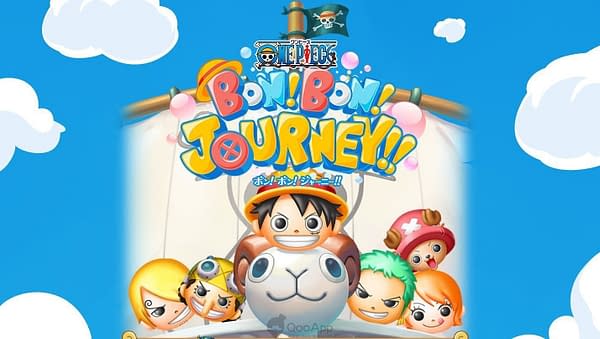 One Piece Bon! Bon! Journey!! offers players the unique opportunity to relive the globally beloved story of One Piece like never before, as fan-favorite characters such as Luffy, Zoro, Nami, Robin, Law, and the rest of the Straw Hats Crew and friends are transformed into adorably petite bonbons! What's more, even powerful enemies like Doflamingo, Buggy and Mihawk have traded their typical demeanors for charmingly cute new designs.

The fabled Grand Line has never been more accessible than in One Piece Bon! Bon! Journey!!, as the game's match-3 puzzle combat mechanics allow even the most casual of players to navigate its treacherous seas with the confidence of a seasoned pirate. Players can also decorate their own islands with treasures found along the way, and utilize social media integration to share their experiences with friends by sending each other gifts, comparing scores and more.
https://www.youtube.com/watch?v=hvX6ge8uBIQ
Enjoyed this article? Share it!