Barry Kramer Attempts to Make Sense of Kingdom Hearts
Have you ever sat back and asked yourself "What is actually going on in Kingdom Hearts?" If so, trust me, you're not alone! Our own Madeline Ricchiuto jokes frequently that Tetsuya Nomura doesn't even know what the hell is happening in that series. Especially after about a dozen versions and remixes released before we get to Kingdom Hearts III on January 29th. So one has to wonder, what do you tell people about the series in order to get them excited without confusing them so bad that they wish they never heard of the game? Barry Kramer has the answer for you.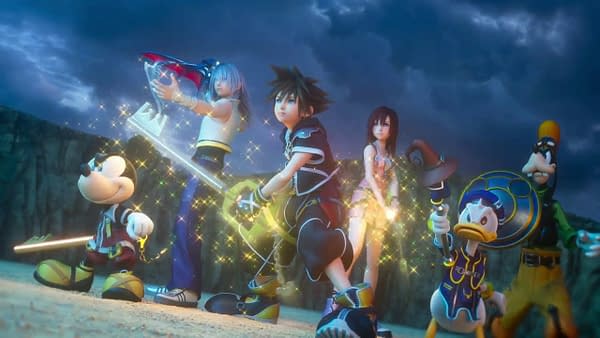 If you're not familiar with Kramer, he's a Twitch streamer, artist, and editor who used to be one of the Game Grumps until he left the group in December 2017 to go off in a new direction with his life and career. He has put together probably one of the best videos about the series you'll find anywhere called "A Good Enough Summary of Kingdom Hearts", and it actually does a way better job of telling me what's going on in this game than conversations I've had over the years with pro gamers and Square Enix employees. I'm not even joking. It's 30 minutes, but trust me, it's a necessity if you want to have a conversation with anyone about the series or want to dive into Kingdom Hearts III cold.