During the New York Game Awards, Beep Games announced their upcoming indie title for the Summer of 2020, Bartlow's Dread Machine. This is a cool looking arcade shooter created by Clayton Kauzlaric, the creator of Voodoo Vince. The game got a proper announcement trailer during the awards, but the game will officially be shown off to the press during GDC 2020 in March. Here's the official game description and the trailer for you to enjoy.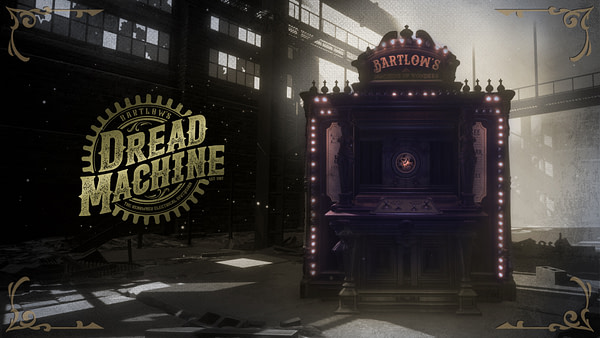 In 1907, Arthur Harrington Bartlow invented an extraordinary device — a video game, long before the era of advanced electronics. Unfortunately, Bartlow's machine often injured those who played it. He lost every penny he had, and his groundbreaking creation was lost to history… until now.

An artifact from the past returns in Bartlow's Dread Machine, a game from the dawn of the Electric Age. Dread Machine is a dual stick arcade shooter with single player and co-op play modes, six scintillating game worlds and a cast of improbable monsters and historical characters.

​Teddy Roosevelt has been kidnapped! Your mission: Pursue his abductors from New York, across the Great Plains to San Francisco, the high seas and beyond using trains, ships and even a newfangled automobile. Master an arsenal of futuristic Edwardian weapons as you fight otherworldly creatures to free the Commander in Chief.