Battlefield V Removed Firestorm Duos Because No One Was Playing
It's interesting to see communities get outraged when a certain thing isn't in a particular game, like how Battlefield V fans are made Firestorm has no Duos mode. Apparently, enough people had asked about it on the game's Reddit forums to where the mode was added for a limited time and then was removed, and now people are up in arms that it's gone without an explanation when most games just leave it in. That prompted a response from EA DICE who let people know exactly why the mode wasn't a permanent fixture in the game, and the simple fact is, there weren't enough people playing it to make it a regular mode. Below is a quote that has since been deleted by community leader Freeman.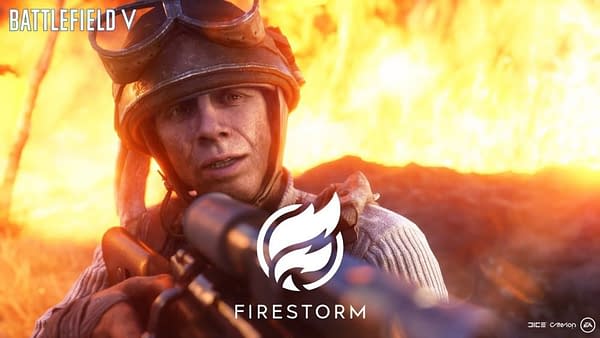 "When Duo was first removed, you told us that you wanted to see it come back and we were happy to support. … Since then, we've seen more folks jump back into squads mode, with less preferring to Firestorm it up in Duo – so we're going to get back to the original plan today and we've disabled it's matchmaking."
We can't blame the company for keeping servers open on a mode that would take forever to pair people up, and you can't win every fight with a community who wants everything. It honestly seems like if the community wanted it to stay, they should have made it seem like they wanted to play it more. Not like the numbers are already dwindling to where it takes 20 minutes to get a match. But hey, that's a Battlefield V discussion for another day.