A new Trailer for DICE's Battlefield V shows off all 8 of the new maps you can expect to play when the game launches.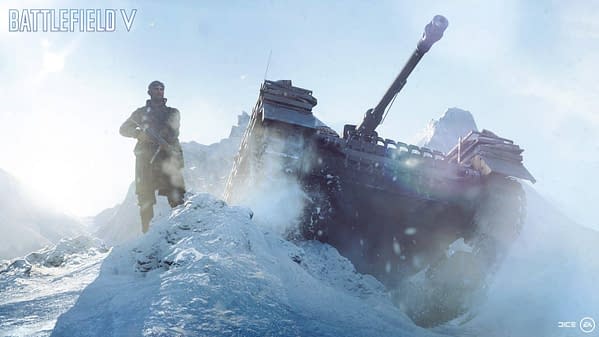 Battlefield V has a lot riding on it. DICE, and especially EA, could use a win after last year's Star Wars: Battlefront II microtransaction disaster that saw industry-wide conversation. That game has had a rough go of it, and so have several other big EA properties in the last year or so. Of course, the sports franchises and Ultimate Team will always do well, but in terms of big tentpoles, the publisher could use it.
Well, to entice players into the game, EA has put out a new trailer for Battlefield V showing off all of the multiplayer maps coming to the title at launch. The game will sport 8 maps when it hits ranging from snowy Norway to the deserts of North Africa. Of course, the maps all have a massive scale, as is the Battlefield way. These look gorgeous as you'd expect from DICE, real canvases for players to enact their destruction. Take a look at the trailer here:
Battlefield V is not far away now. The game is out uncharacteristically late on November 20, where it will be up against a bunch of good titles with good word of mouth. Will it come too late in the year, or will it have had just enough space between it and the Call of Duty: Black Ops 4 and Red Dead Redemption 2? Sales will make for very interesting reading here.
Enjoyed this article? Share it!