Battletech Angers Gamers by Providing a Gender Neutral Option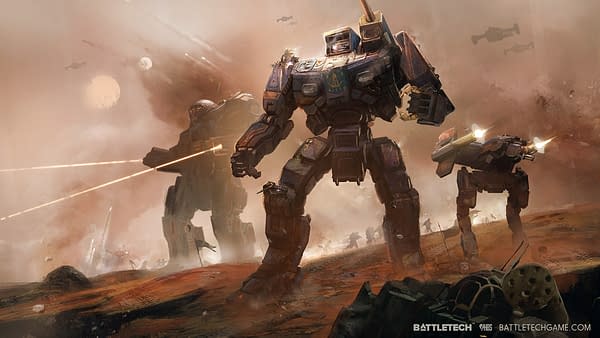 Harebrained Schemes have irritated the hell out of gamers for one small, thoughtful inclusion in the early character creation section of Battletech. You can choose to make a gender neutral protagonist and use gender neutral pronouns. You don't have to. You can go with traditional male or female pronouns. All Harebrained Schemes did was give gamers the option to express themselves a bit more completely, without forcing a gender on them. Which is fantastic. And it's not even a required thing.
Most of the reactions are short and simple, like the following:
https://twitter.com/eldarmark/status/988787029197508608
However, some have gotten incredibly longwinded about how insulted they are about the optional character creation setting:
But the most scathing critique of these reviews is the fact that, on a proper browser window (not mobile) Steam reviews are easily labelled with the number of hours a player has spent in the game. And most of Battletech's detractors have very, very short playtimes. Essentially, these gamers started up the game, made it to the gender select screen, and rage quit the game.
https://twitter.com/LucyDEire/status/989305279455121408
gamers are not known to be the most accepting of people at the best of times, and this is sadly another case of gamers proving to be incredibly resistant to change. Battletech has been plagued by low reviews on Steam in reaction, and has been put on blast on social media for their openmindedness. Granted, Valve is slowly removing many of the "anti SJW" reviews, but that doesn't solve the problem.
Essentially, the takeaway from the Battletech haters is that a small, vocal minority of gamers simply cannot abide by the idea that LGBTQ+ people play video games. And that's so beyond absurd, it is actually depressing.