"Bee Simulator" Releases Along With A New Launch Trailer
Bigben Interactive and Varsav Studio officially released Bee Simulator last week, and with it game a brand new launch trailer. We tried this game out a while ago at one of the PAX events, where you basically play like a bee using all of the things we know about bees to do what you do. Which includes searching for pollen, fighting other insects, and helping out the hive. Enjoy the trailer below along with a proper description of the game.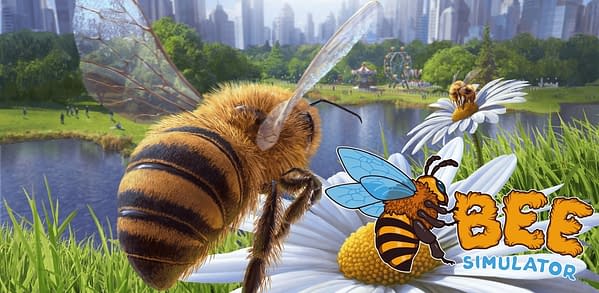 Explore the world through the eyes of a bee with Bee Simulator! In this educational family game, you play as a pollinator bee in an urban park inspired by famous Central Park. Collect pollen, fight off wasps, interact with your fellow bees and confront multiple threats. Your entire hive is threatened the day when humans decide to chop down the tree you call home. The fate of the whole swarm is in your tiny hands!

Developed in close collaboration with beekeepers, Bee Simulator is a fun and educational experience that conveys an environmental message suitable for all ages. Freely explore and evolve in a vast realistic environment. Tips and information are shared throughout your adventures explaining the secret life of bees. With cooperative and competitive multiplayer game modes for up to four players, Bee Simulator brings the whole family together!