Bethesda Announces Elder Scrolls: Blades on Mobile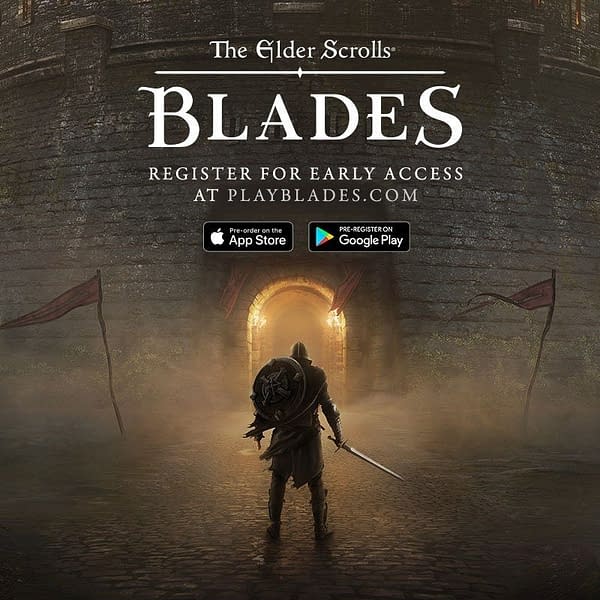 Elder Scrolls: Blades is a "console quality" RPG set in the Elder Scrolls universe designed specifically for mobile devices with swipe controls for both melee and magic combat in first person. Like the original Elder Scrolls games, it includes both hand-crafted and procedurally generated dungeons.
And of course you can create your own character, with proper leveling and progression, just as you'd expect of an Elder Scrolls game. The first-person movement is pretty much exactly what you'd expect, it looks exactly like it does on console or PC.
It's also fully playable in portrait mode as well as landscape because "you never know when you'll need a free hand" quoth Todd Howard.
It has the Abyss, an endless dungeon mode, a PvP mode called Arena, and the main mode called the Town. You play as a member of the Emperor's body guard order, the Blades, and have a proper solo campaign that comes with village customization. You can also visit your friends towns to see how their city building skills stack up against yours.
Blades will be ported to every system Bethesda can put it on – phones, consoles, PCs, virtual reality including high-end VR. With proper connectivity between all platforms. "In portrait mode, no one knows you're playing a game, so you can play Blades in a meeting against someone playing in VR," Howard joked.
It is available for pre-registration now and is being developed by Bethesda Game Studios.
You can check it out below.