Bioware head Casey Hudson has acknowledged that Bioware knows fans want more Dragon Age and Mass Effect games in the future, away from the world of Anthem.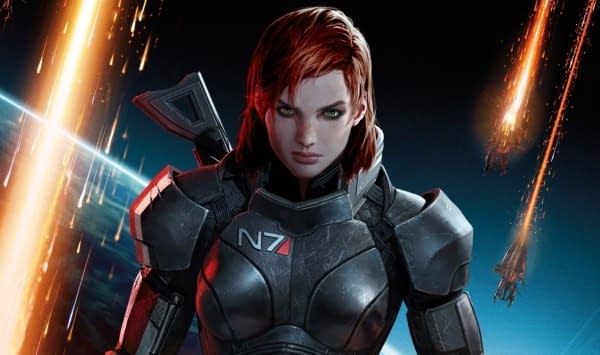 Anthem is a new direction for Bioware, that much is clear. The developer is mostly known for single-player action RPG narratives these days, with fans falling in love with their universes, characters and stories on their own time. Anthem, on the other hand, is looking like a connected multiplayer action game based on loot treadmills, a la Destiny. For many fans, they worry that this could mean Bioware is moving away from the games they've grown to love the developer for.
In a blog post, Bioware general manager Casey Hudson has tried to calm fans saying that there are plans for their favourite franchises going on in the background. In the general update, recapping the summer Anthem has had already, as well as reiterating that the game will have a strong story focus, Hudson did give something for fans of both Mass Effect and Dragon Age. He said:
And yes – we hear loud and clear the interest in BioWare doing more Dragon Age and Mass Effect, so rest assured that we have some teams hidden away working on some secret stuff that I think you'll really like – we're just not ready to talk about any of it for a little while…
I think this is to be expected. Murmurs about Dragon Age have been wafting in the shadows for a while and while it was clear the developer missed the mark with Mass Effect: Andromeda, I have full confidence we will see that series again in the future. Still, it's good to get some sort of confirmation from Bioware itself that these franchises do have active, in development futures.
Enjoyed this article? Share it!