"Black Desert" Launches On PS4 With Megan Fox In A New Trailer
Black Desert launches onto the PS4 today, and with it comes a fresh new trailer featuring actress Megan Fox for some odd reason. The company sent out an announcement today about the trailer, which is 15 seconds of seeing Fox drive down a highway in a car that breaks down. When she gets out, she stares off into the distance… and that's it. Yeah, we know, there's probably a bigger trailer on the way. But if you're trying to convey to people what the hell this game is on the PS4 with just that? Sorry, but that's a failure for now. You can watch the trailer and read more from the announcement below.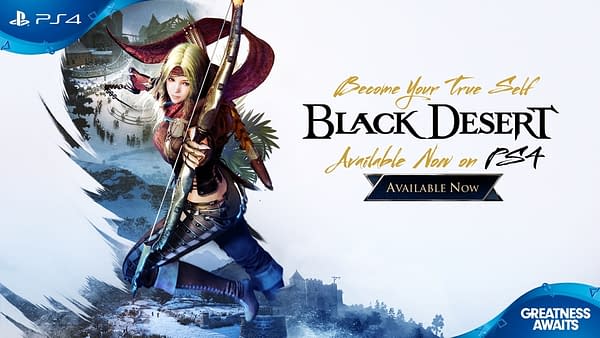 More than 20 million people have experienced Black Desert across multiple platforms including PC, mobile, and Xbox One. PS4 players can now experience the game's action and skill-based combat, along with a variety of life skills, stunning visuals, and unprecedented detail in character creation.

"Launching on the PlayStation 4 marks an important milestone for our company and the game's continued expansion into new territories, fulfilling player needs for a strong MMORPG on console system," said Robin Jung, Chief Executive Officer of Pearl Abyss. "We're launching on a strong note and will maintain a steady drumbeat of regular content expansions to make Black Desert the best action MMORPG available in the world."

Become your true self with unprecedented detail in character creation and skill-based, real-time combat. Players can choose from six classes including the Warrior, Ranger, Sorceress, Berserker, Wizard, and Witch, with additional classes planned for rollout in the future. In addition to the mechanics and character classes, players expressed great enthusiasm for the in-game GM events that took place during the Open Beta, including fishing and PvP battles to an amazing fireworks-filled finale.