Fans of Black Desert Mobile are getting an entirely new terrain to fight on as a new region has opened up called the North Mediah. According to the info released by Pearl Abyss, this new region is filled with item drops, including skill books needed for Ascended characters and Abyssal gear for all classes. There's also a ton of powerful weapons and gear that can be obtained through crafting. However, the maximum enhancement level is being increased to 40 to do so. Plus, the NPC Patrigio is now carrying mystical gear and weapons, if you got the coin or the negotiating skills to make it worth his benefit in a trade. Black Desert Mobile will also have a Forgotten Ancient Maze event, which you can read about below.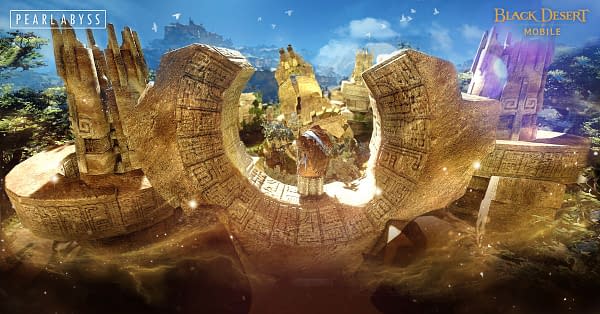 Forgotten Ancient Maze Event

The Ancient Maze is a battlefield with five levels. After each level is completed, players can decide whether he or she wants to progress to the next one. As each level is conquered, players will be given special rewards including a new pet. If a player dies during the challenge, they will be left with nothing – so challengers need to progress at their own peril.
Enjoyed this article? Share it!