Those of you who are looking for a Battle Royale mode in the middle of a fantasy landscape just got one as Black Desert Online launches their own today. The mode called Shadow Arena and will be available in Early Access. Anyone who already owns the game on PC will have a free seven-day period access to it before they need to purchase it themselves. Because this is a testing phase, the server is only up and ready at specific times, which you can find at this link. Good luck to those of you wanting to get in on the game as each arena only holds 50 players.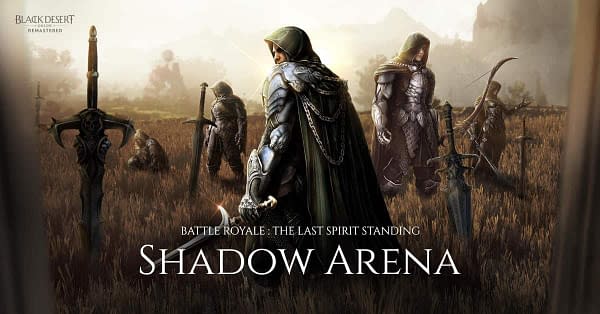 Shadow Arena is a new mode that pits up to 50 players against each other in a struggle for survival. Gather supplies and outwit your opponents to become the last person standing. Players will start the match as a 'Black Spirit', a small flying specter that can then possess the bodies of one of the playable classes in Black Desert Online.

For the Early Access version, the Warrior, Sorceress, Berserker, Tamer, Valkyrie, Wizard, Witch, Dark Knight and Mystic will be available allowing participants to pick from nine different playstyles. By roaming the arena after finding their preferred class, players can gather skills, weapons, armor, accessories and special items such as flares, potions, traps and more. It will be essential for victory that players strategically acquire their skills and items to deal with the opposition.
https://youtu.be/FKygmNX_H0Q
Enjoyed this article? Share it!