Bleeding Cool's Best in Gaming 2018: Best Board Game
When sizing up all the board games that came across our kitchen tables this year, the one that stood out to us the most was Betrayal Legacy. Avalon Hill did a fantastic job of taking something familiar and turning it around into what is basically a masterpiece in long-form board game storytelling. When you get the right group of people who are willing to see it through to the end, you don't just get a couple games in for fun, you get hours of gameplay that turns into an experience. Liking everything from the previous games you played into a cohesive story that changes from person to person over decades and centuries of time is one of the best ways that could have reinvented the game.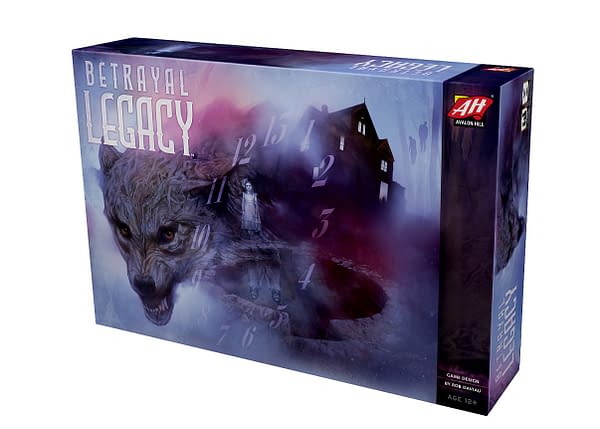 Yeah, it does get a couple scratch marks for needing to repurchase materials to play it again, because a lot of the game involves props that you write on and scratch off that you can't unsee after playing the game through once. But when you get the right group and all the pieces fall into place, it's one of the best gaming experiences you'll have for a long time, and you'll be able to share that with a small group of people. And that's what board games should be about. Even if you never win, you at least remember the fun you had along the way. Betrayal Legacy makes that happen in spades.
2nd: Shadows in the Forest
3rd: Sabordage
The winners of these awards were voted on by the gaming staff of Bleeding Cool.