Bleeding Cool's Best in Gaming 2018: Best Fighting Game
It came in near the end of the year and didn't look like it stood a chance, but Super Smash Bros. Ultimate won out in our vote for Best Fighting Game. It is, for the time being, one of the biggest gaming crossover titles in the history of video games. Which will already put it high on people's all-time lists for the achievement of getting companies like Bandai Namco, Capcom, SEGA, and Konami to all play ball together under the roof that Nintendo built. But what makes it the best fighting game this year has more to do with the fact that it has a sense of unpredictability that makes it so anyone has a chance of coming out the winner. Even the best of the best can have their trash handed to them in the blink of an eye with the right combo, smash, or item grab.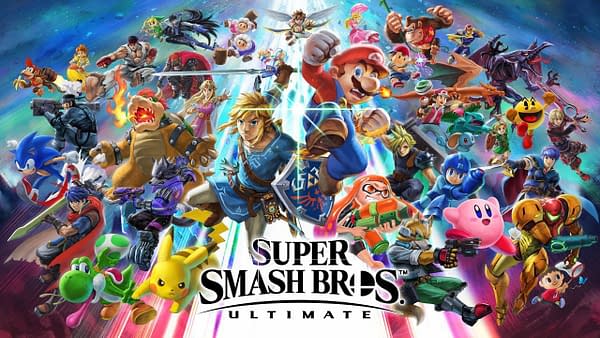 Along with the added spirit battles and an expanded story mode that makes the game far more challenging than it ever has before, Super Smash Bros. Ultimate managed to become the best in this category in a year with hot contenders, during a period in gaming where the fighting esports circuits just evolved with half a dozen titles that changed the landscape of competition for the next few years. It's only fair that one of the longest-running series in all this got the nod.
2nd: Dragon Ball FighterZ
3rd: SoulCalibur VI
The winners of these awards were voted on by the gaming staff of Bleeding Cool.